Breitbart alleged that Loretta Lynch, the New York federal prosecutor Obama has nominated, was a part of the defense team for former President Bill Clinton during the 1992 Whitewater scandal. She wasn't.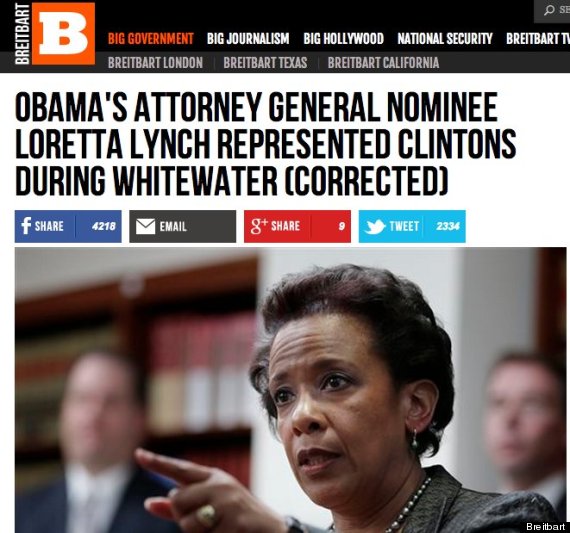 The Lynch nominated for attorney general never worked for the Clinton campaign. During the Clinton administration, Lynch served as the U.S. attorney for the Eastern District of New York, Brooklyn's top federal prosecutor -- the same job she holds today.
Obama announced Lynch as his pick to head the Department of Justice on Saturday, saying of her, "It's pretty hard to be more qualified for this job than Loretta." If confirmed by the Senate, Lynch would be the first black woman in the job and would follow the first black attorney general.
But before the article was removed, it was given a correction notice, placed at the bottom. Here it is, in all its splendor:
Correction: The Loretta Lynch identified earlier as the Whitewater attorney was, in fact, a different attorney.
CLARIFICATION: Language has been changed to reflect that the U.S. attorney for the Eastern District of New York is, in fact, the top federal prosecutor in Brooklyn, and they are not as initially suggested two separate positions.
Related
Before You Go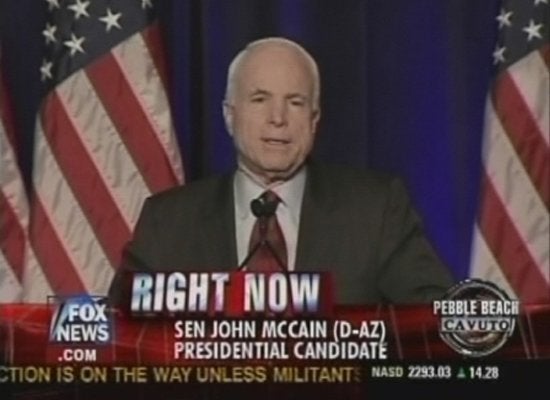 Fox News FAILS
Popular in the Community