Football fans will never forget Brett Favre but they will likely never see him play in the NFL again, in part, because he doesn't want to forget his own children's sporting endeavors. The three-time NFL MVP opened up about a frightening memory lapse and shared his thoughts on the toll of concussions on former players earlier this week after rebuffing an attempt to draw him out of retirement.
"I think after 20 years, God only knows the toll that will be taken as time goes by," Favre told Andy Pollin and Jonny Saraceno on SportsTalk 570 in Washington D.C. on Thursday morning.
The 44-year-old, who played 302 games over 20 NFL seasons, discussed how "they didn't keep a log like they do now" of concussions and recounted one specific instance of memory loss since he retired after the 2010 season.
"I don't remember my daughter playing soccer, youth soccer, one summer," Favre told Pollin and Saraceno after discussng his decision to rebuff an offer from the St. Louis Rams to come out of retirement. "I don't remember that. I got a pretty good memory, and I have a tendency like we all do to say, 'Where are my glasses?' and they're on your head. I have that [but] this was pretty shocking to me that I couldn't remember my daughter playing youth soccer, just one summer, I think. I remember her playing basketball, I remember her playing volleyball. So I kind of think maybe she only played a game or two. I think she played eight. So that's a little bit scary to me. For the first time in 44 years, that put a little fear in me."
CLICK HERE to listen to Favre interview On SportsTalk 570
(Favre interview begins at 34:30 and concussion discussion begins at 58:45)
Favre joined Pollin and Saraceno on Thursday morning shortly after Adam Schefter of ESPN reported that the Rams reached out to him to help fill in for quarterback Sam Bradford, who suffered a season-ending knee injury, citing unnamed league sources. Favre confirmed that the Rams had reached out to his agent Bus Cook and that "a couple of teams had inquired."
"It's flattering but there's no way I'm going to do that," Favre said of team's attempts to lure him back to the NFL.
Favre's agent may have stirred interest in a comeback by insisting his client could still play despite becoming a grandfather in 2010.
"Today, he could play today,'' Cook told a crowd in Mobile, Ala. in September. "I saw him the other day. He's in the best shape I've ever seen him in, physically."
Even if his body is truly able, Favre has apparently chosen to remain retired to protect his mind.
Before You Go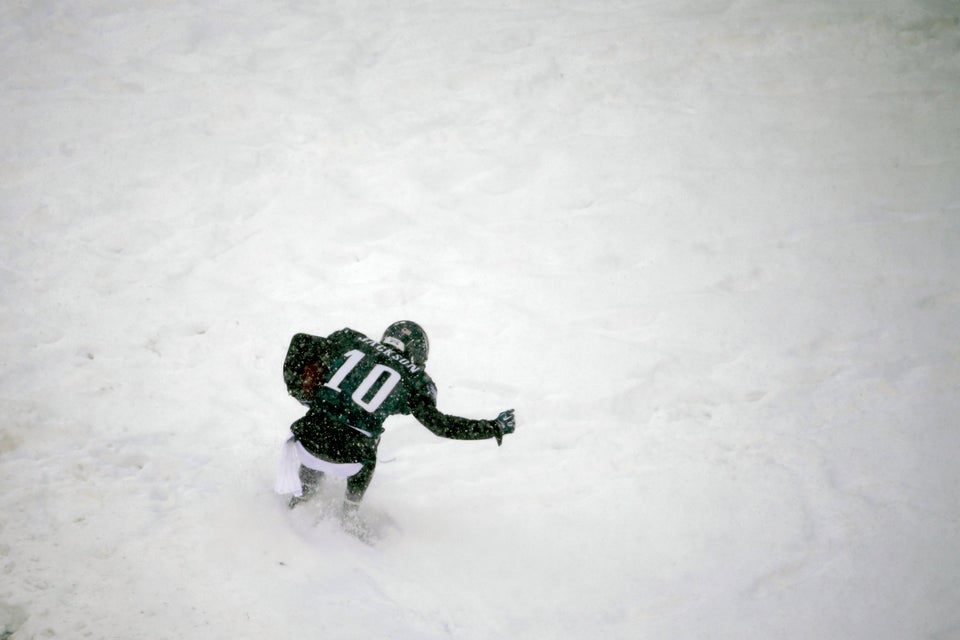 Best 2013 Sports Photos
Popular in the Community