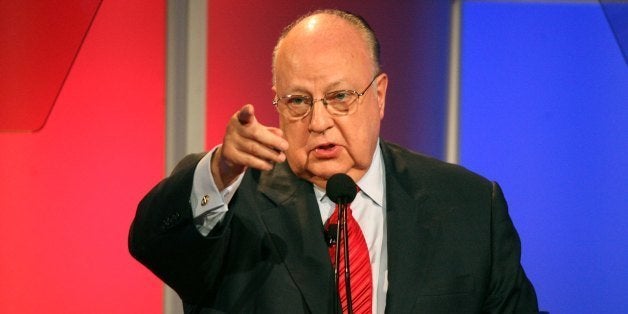 Brian Lewis, executive vice president of communications at Fox News and longtime Ailes deputy, was fired on July 25, a network spokesman confirmed in a statement to journalists. "An extensive internal investigation" discovered "issues relating to financial irregularities," the spokesman said.
After an extensive internal investigation of Brian Lewis' conduct by Fox News, it was determined that he should be terminated for cause, specifically for issues relating to financial irregularities, as well as for multiple, material and significant breaches of his employment contract. He was terminated for cause on July 25.
Lewis was one of the original executives brought on by Ailes to launch Fox News in 1996. The two had crossed paths earlier at CNBC, which Ailes was at the time running. In subsequent years, Lewis would assume an increasingly prominent role in the News Corp. network's complex organizational hierarchy.
"Not only did Lewis oversee the take-no-prisoners approach Fox News brought to dealing with the press and rival news outlets," writes Joe Flint of the Los Angeles Times, "he was also something of a consigliere to Ailes." Politico's Dylan Byers described Lewis on Tuesday as Ailes' "right-hand man."
While little known outside the clubby cable news industry, Lewis was one of the most powerful executives at Fox News — and a moderating influence on Ailes. Lewis was one of the few senior executives who would vocally challenge Ailes (although he was smart enough to do it privately). A frequent joke around Fox was that while everyone is scared of Roger Ailes, the only person Roger Ailes is scared of is Brian Lewis.
While the specifics of Lewis's termination remain cloudy, "witnesses say they amounted to a serious enough breach that it was necessary he be escorted from his office at Fox News headquarters in New York," the THR report explains.
Related
Popular in the Community