A Massachusetts man accused of killing his missing wife has been indicted by a grand jury.
Brian Walshe, 48, was indicted on a murder charge involving Ana Walshe, Norfolk County District Attorney Michael W. Morrissey told WFXT-TV in Boston. Walshe was also indicted on charges of misleading a police investigation/obstruction of justice and the improper conveyance of a human body.
Walshe already pleaded not guilty to a murder charge in January, but the indictment "moves the case to the Norfolk Superior Court, where it will be arraigned anew in the coming weeks," Morrissey said.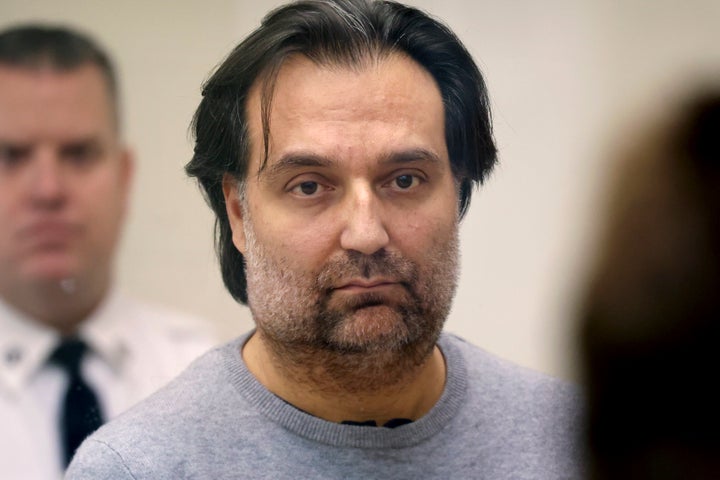 Ana Walshe, 39, had been reported missing by her husband, as well as her employer in Washington, D.C., on Jan. 4. The mother of three had a second office in Washington, and Walshe told police that he had last seen her on New Year's Day, when he said she had traveled to Washington for a work emergency.
Walshe was arrested days later, after prosecutors said they found blood and a bloody knife in the couple's basement. They also said that they found trash bags containing bloody items including clothes, rags, a hacksaw and a hatchet discarded in dumpsters outside apartment buildings and that the items contained the DNA of both Ana and Brian Walshe. Her body has not been found.
Prosecutors also said that in the days before his wife went missing, Walshe bought hundreds of dollars worth of cleaning supplies and conducted numerous internet searches on his son's iPad related to disposing bodies.
The alleged searches included the queries "How long before a body starts to smell?" "How to stop a body from decomposing?" and "Can you identify a body with broken teeth?" according to the district attorney's office.
Popular in the Community