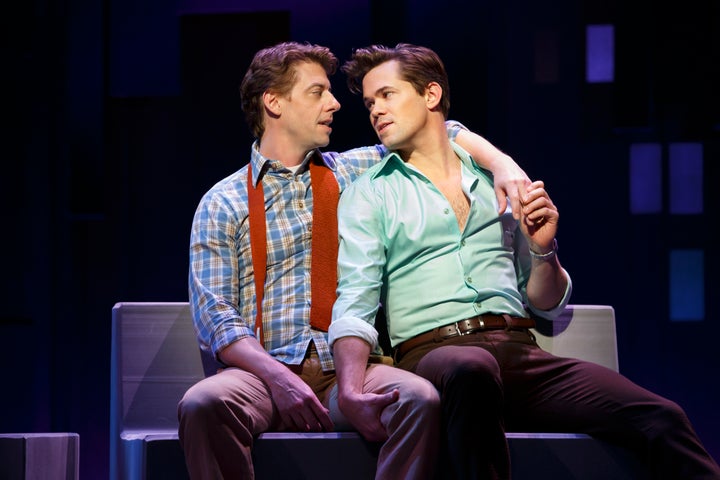 When "Falsettos" premiered on Broadway in 1992, the William Finn-James Lapine musical struck a fresh chord in its depiction of gay relationships and unconventional families during the HIV/AIDS crisis.
As beloved as the show was in its original incarnation, the LGBTQ community has made significant strides toward equality in the 24 years since then. So when it was announced that "Falsettos" would be returning to Broadway in a Lincoln Center Theater production this fall, Lapine sought a creative team who would approach the musical as a new work altogether.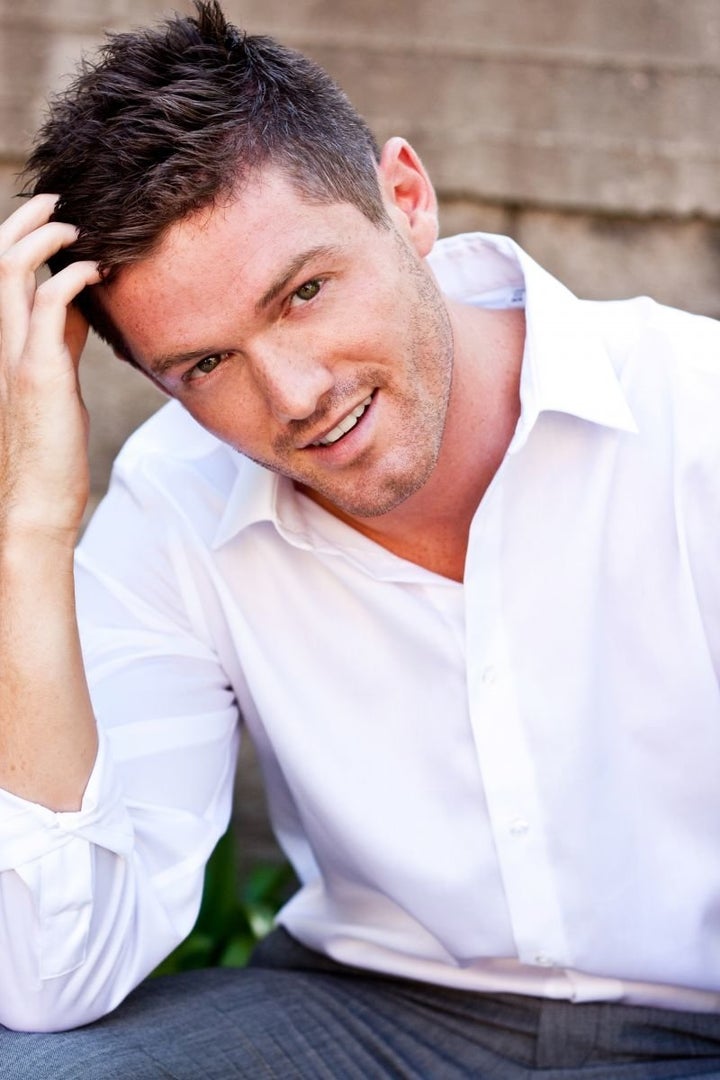 Still, Liff said that when Lapine tapped him to choreograph "Falsettos," he was initially hesitant. For one thing, he wasn't familiar at all with the musical, which explores the complicated dynamics between a gay couple, Marvin and Whizzer (Christian Borle and Rannells), as well as Marvin's ex-wife Trina (Stephanie J. Block) and son Jason (Anthony Rosenthal) in the mid-1980s. He also felt at some remove from the show's depiction of the HIV/AIDS crisis in its second act.
"I didn't know 'Falsettos' at all when I started working on it. I realize that's terrible of me because the show's been around forever, and it's held in such high esteem," Liff told The Huffington Post. Ultimately, however, he came to realize that the show "was so incredibly ahead of its time when it was written. So I was interested in being able to give [audiences] a bit of a reality check into what the generation before ours went through."
Although Liff is best known for his fancy footwork, he opted for a more nuanced approach to "Falsettos," treating the show, as he puts it, as an "abstract art piece." Primarily, the staging requires the characters to manipulate a Rubik's Cube-like contraption resembling a pile of cinder blocks that can morph into a kitchen, a playground and even a bedroom seamlessly. Designed by David Rockwell, the simple set piece represents the characters' "sense of trying to find their place in the world," Liff said.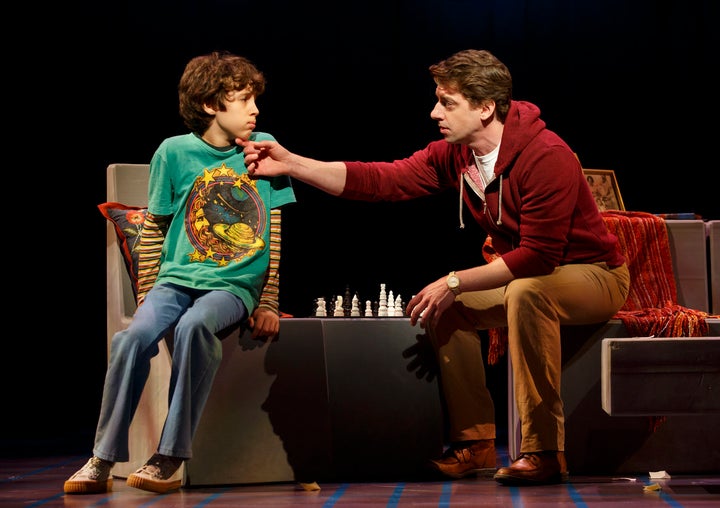 Liff is thrilled by the buzz that "Falsettos" has generated, particularly in a busy theater season and in a time when the LGBTQ community and other minority groups are facing an uncertain future. "We live in this new PrEP culture, and the idea of what AIDS and HIV was [has evolved]," Liff said. As an openly gay man himself, he felt that it was his responsibility to "present the show in a way that would make people stop and think about their actions, and have more respect for the battle" toward equality that LGBTQ people have had to fight across generations.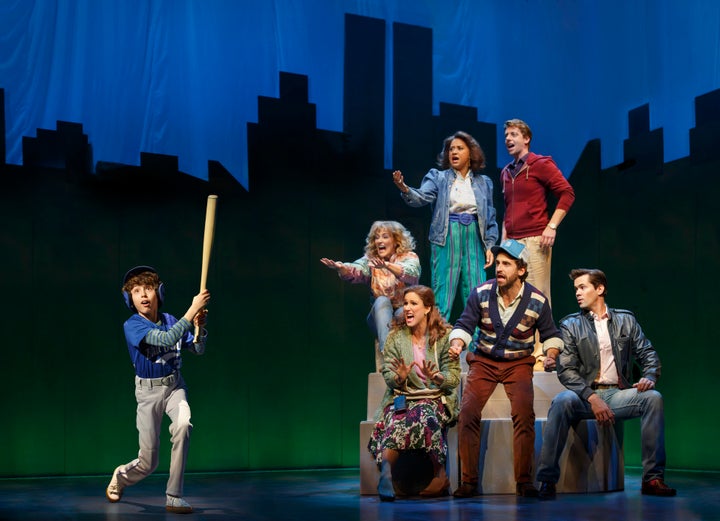 Liff's next project, however, couldn't be any more different. He's currently at work on the choreography for "Head Over Heels," a musical based on Philip Sidney's 16th century text, The Countess of Pembroke's Arcadia, using the songs of the '80s female rock group, The Go-Go's. The show will be fully staged in a developmental production on Jan. 16 and is aiming for Broadway in fall 2017, with "Spring Awakening" and "Hedwig" director Michael Mayer at the helm.
If Mayer's previous work is any indication, "Head Over Heels" won't shy away from sex or politics, albeit in an entertaining way. Given the seriousness of America's political climate, Liff told HuffPost he "can't work on fluff right now," but he wouldn't have it any other way.
"I'm very lucky to be an artist at this time," he said. "We're the ones who get to channel and funnel our emotions and our frustrations into something beautiful, something that might help the world in some sort of way. If one person a night can be changed by [a show that I've worked on], I'm even luckier." 
"Falsettos" plays New York's Walter Kerr Theatre through Jan. 8. Head here for more information. 
REAL LIFE. REAL NEWS. REAL VOICES.
Help us tell more of the stories that matter from voices that too often remain unheard.
BEFORE YOU GO