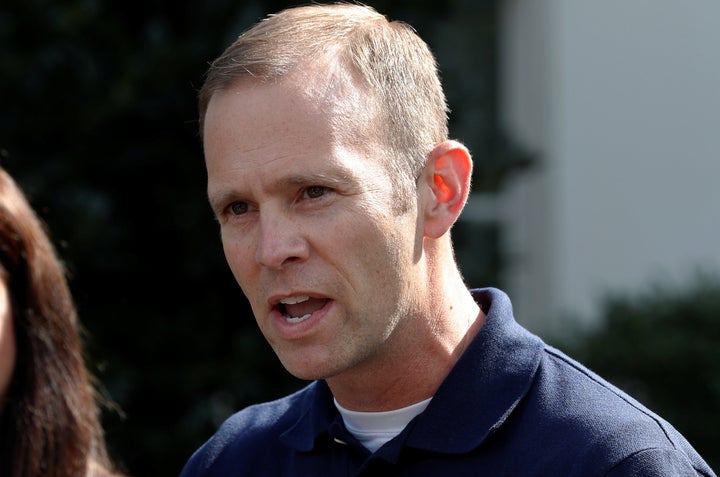 The Washington Post on Wednesday, citing a redacted copy of a report from the Department of Homeland Security's inspector general, said that the agency found Long had regularly used government SUVs driven by federal employees for personal travel. Many of those trips were to his family home in North Carolina, but one trip involved driving Long, his wife and children to visit the Dole pineapple plantation and a volcano in Hawaii. Long was in the state mixing work and family time, but the sightseeing excursion was made after he had finished government business.
Agency investigators watched Long over five months to determine the extent of his use of government resources. The report found that his personal trips cost the government $94,000 in salary expenses, $55,000 in travel costs and $2,000 in maintenance fees.
Homeland Security Secretary Kirstjen Nielsen ordered Long to reimburse the government for his personal use of government vehicles "as appropriate" last week, but she did not detail the specifics of how much he'd be required to pay. She also said that he would not lose his job, at least for now.
"I take seriously the unauthorized or inappropriate use of government resources by any DHS employee," Nielsen said in a statement Friday. "The administrator acknowledged that mistakes were made, and he took personal responsibility."
According to a separate report by the Post last week, Long considered leaving his job as his home state of North Carolina was dealing with Hurricane Florence. Nielsen and Long had agreed to table a long-simmering feud as the storm approached, but just a day later DHS referred Long's use of the government vehicles to federal investigators for a possible criminal probe, reportedly leaving the FEMA chief feeling "betrayed."
He was on the verge of resigning, the Post reported, but FEMA personnel persuaded him to stay. Officials said last Friday that Long would not face any charges.
Long, a career disaster response official, is widely admired within the agency, but Nielsen had reportedly been attempting to replace him over growing frustrations related to his close relationship with the president, among other issues.
Popular in the Community