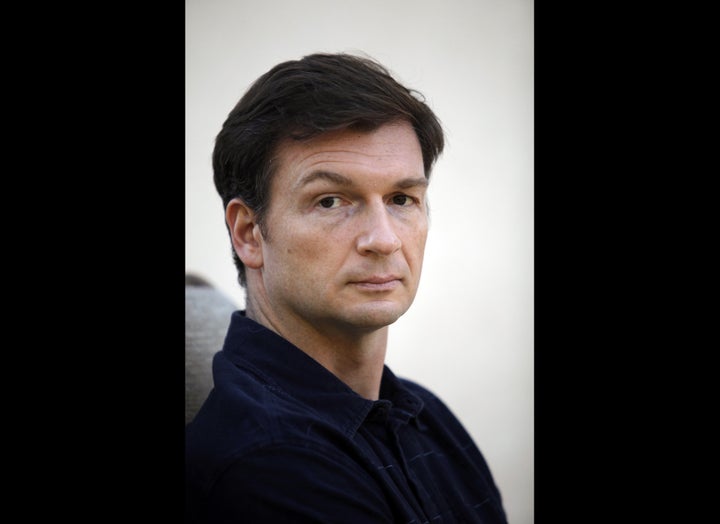 The attorney representing reality television producer Bruce Beresford-Redman plans to appeal a Los Angeles judge's decision to extradite his client to Mexico to face charges of killing his wife.
"There will be an appeal and there will be further legal measures taken on his behalf to protect him as a U.S. citizen should be protected," Stephen Jaffe, a spokesman for the Beresford-Redman family told The Huffington Post.
U.S. Magistrate Judge Jacqueline Chooljian sided with federal prosecutors in making her decision to extradite Beresford-Redman Tuesday. Chooljian said she had found that enough probable cause existed after considering the totality of the evidence.
Beresford-Redman, the 40-year-old former producer of the television shows "Survivor" and "Pimp My Ride," was arrested at his Los Angeles home in November 2010. He has maintained his innocence, but Mexican authorities say they have enough evidence to make a case against him on charges of aggravated homicide in the slaying of his wife, Monica Beresford-Redman.
On April 5, Monica Beresford-Redman, 41, disappeared from the Moon Palace resort in Cancun where she and her husband were staying. Her body was found three days later not far from the resort. Officials say she had been strangled.
Beresford-Redman's attorney, Richard Hirsch, had urged Chooljian to reject the extradition, based on inconsistencies in the evidence. Federal prosecutors disagreed, saying there is overwhelming evidence against the producer.
According to allegations detailed in an 11-page criminal complaint filed in U.S. District Court on behalf of the Mexican government, the couple had been having marital troubles for some time before Monica Beresford-Redman's death. It was not until later, when she discovered an ongoing affair, that she decided to divorce her husband. Beresford-Redman transferred the couple's savings to a new bank account and told him that she would split the money with him if he agreed to the divorce. Otherwise, she would keep the money, according to a sworn statement by Jeane Burgos, Monica Beresford-Redman's sister.
According to Burgos, Bruce Beresford-Redman proposed the family trip to Mexico in March 2010.
Mexican authorities claim they have confirmed through emails that Beresford-Redman had been unfaithful to his wife. During the course of the investigation into Monica's death, authorities in the United States interviewed Maria Oaxaca, a nanny who watched over the couple's two small children. Oaxaca told police that Beresford-Redman and his wife had confronted each other about the affair before they departed for Cancun.
"Oaxaca stated that the fight concerned the affair that [Beresford-Redman] was having," the court documents state. "Oaxaca also stated that a day or two before the trip, she learned that [Beresford-Redman] wanted to buy life insurance for Monica Burgos and himself. Oaxaca does not know if [Beresford-Redman] actually purchased the insurance."
Despite the alleged argument, Beresford-Redman and his wife, along with their two children, traveled to Cancun on March 31, 2010 and stayed in the same room at the Hotel Moon Palace.
WATCH: (STORY CONTINUES BELOW VIDEO)
The court documents further allege that the marital discord continued in Mexico, saying that an employee at the hotel had witnessed Beresford-Redman and his wife arguing heatedly on April 4, 2010.
The following morning, two English teenagers who were staying at the hotel were awakened by "screams, crying for help and extremely loud banging from the room above [theirs]. ... It sounded like a woman in extreme distress," the court documents state.
The teenagers notified their parents about the noises, and a complaint was subsequently filed with the hotel concierge. The concierge determined that Beresford-Redman and his wife were the occupants registered to the room above the complainants, and telephoned their hotel room to make sure everyone was all right.
"When asked about the disturbance, [Beresford-Redman] replied that it was true that noises had come from his room and said that they were related to a fight he was having with his wife regarding the behavior of their children," the court documents state.
In a subsequent statement given to Mexican authorities, after his wife disappeared, Beresford-Redman allegedly denied making the statement to the concierge.
Authorities allege that on April 6, 2010, Beresford-Redman told hotel employees that his wife was missing. The employees suggested he file a report with the local prosecutor, but, instead, he went to the U.S. Consulate. At the consulate, he was again told to report his wife's disappearance to the prosecutor. An official report with the prosecutor was received later that evening.
When questioned by Mexican authorities, Beresford-Redman said he had not seen his wife since the morning of April 5, 2010 when she left to go shopping. Beresford-Redman allegedly said he did not expect his wife to return until late in the evening, and went to bed at around 10 that night.
When asked about scratches that had been observed on his hands, face and legs, Beresford-Redman reportedly told police that he had received the abrasions while climbing and swimming, court documents state.
On April 8, 2010 a search team organized by the hotel located Monica's body inside a sewage tank on the hotel grounds. According to police, the tank is located less than 100 feet from the hotel room in which Monica was staying with her husband.
An autopsy later revealed that Monica died as a result of asphyxia by suffocation. The coroner who conducted the autopsy also noted bruising on her face and blunt-force trauma injuries to her head.
When investigators examined Beresford-Redman's hotel room, they found bloodstains on a pillar in the room, on the sheets on the bed and on a balcony railing, the court documents state.
As further evidence of Beresford-Redman's guilt, Mexican authorities point to a phone call he allegedly had with a colleague, during which he described his wife's disappearance. Beresford-Redman was emotionless during the call and acted "as if he was reading from a script," the colleague told police.
Beresford-Redman could face between 12 and 30 years in prison if convicted of killing his wife.
"The ruling today was disappointing because the evidence could not be tested. Because then and only then will it become clear, as he has said all along, that he is innocent," Jaffe said.
It could take up to one year for Beresford-Redman to exhaust all of his U.S. appeals.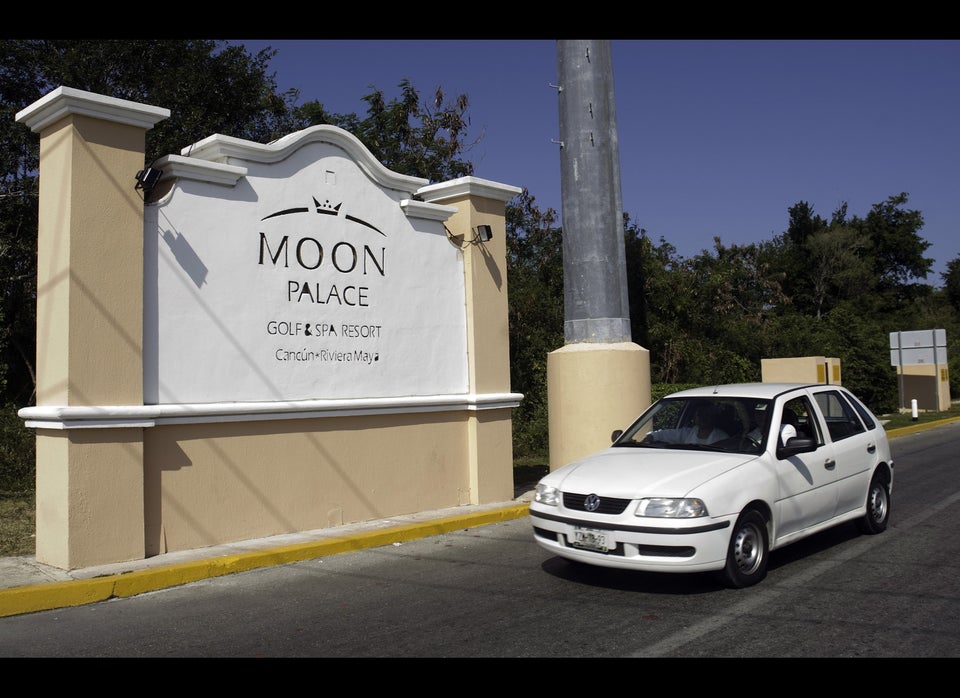 Bruce Beresford-Redman
Popular in the Community