Bulunkul is a village of extremes.
The raw and wild ragged beauty will take your breath away. If not, the high altitude will surely leave you gasping for air -- the village lies at 11800ft. It is nested in the middle of a mountain desert, but there is not only one big lake to be found next to the village, but two! You definitely won't find an umbrella in any of the few white-washed houses, for rain is very rare there, miraculous even to those religious enough.
Another extremity is the mosquitoes. Not counted in numbers, but measured in meters. It doesn't end here either, oh no. We shouldn't forget the rollercoaster temperatures; dry hellish heat that turns you into a big chunk of dried meat during the day and chilly nights that make your teeth clatter uncontrollably. It is also the coldest place in Tajikistan with its -83 Fahrenheit degrees measured in winter.
I walked to the freshwater lakes, chatted with the friendly villagers, fooled around with children and visited their school. But most importantly, I took many pictures in the meantime. Needless to say, one day spent in these awe inspiring surroundings was definitely not enough!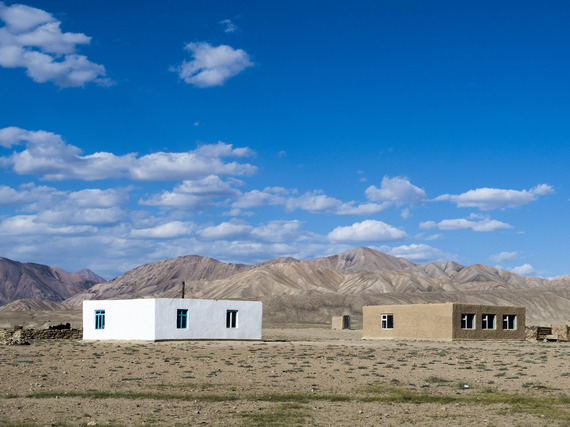 Typical Pamiri houses.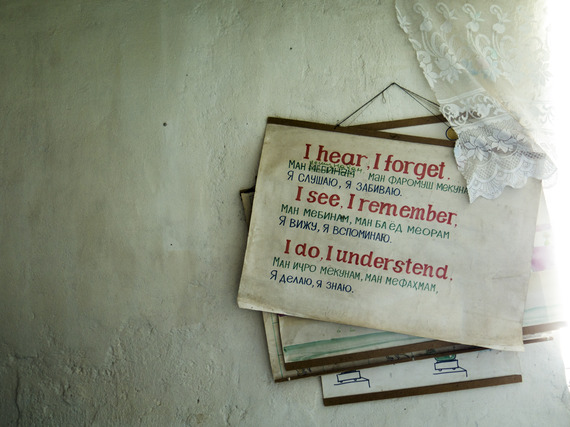 Classroom detail.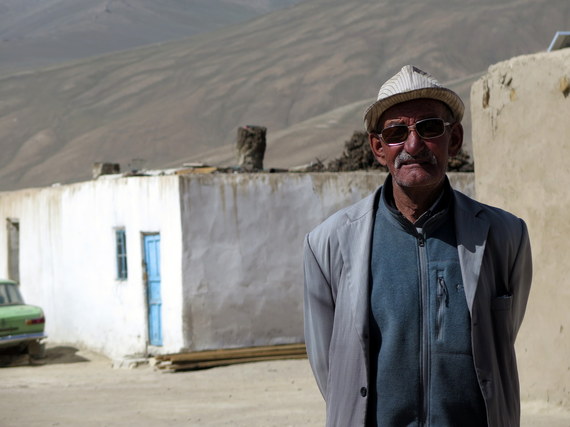 Never too old for swag.
Calling all HuffPost superfans!
Sign up for membership to become a founding member and help shape HuffPost's next chapter