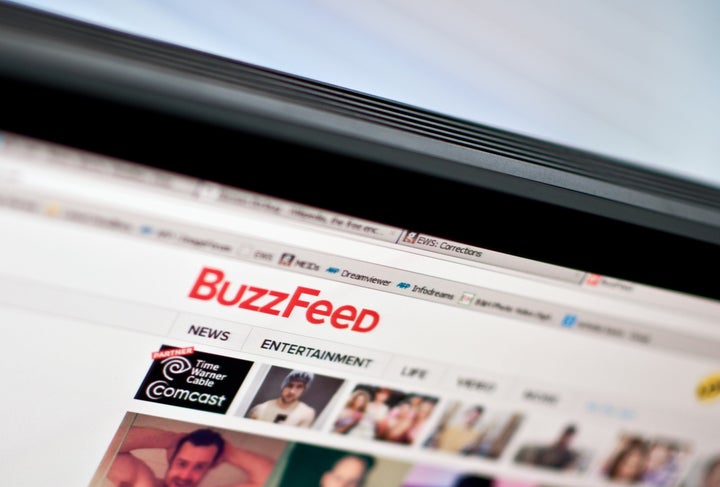 BuzzFeed Editor-In-Chief Ben Smith told employees on Tuesday that they are permitted to call Republican presidential front-runner Donald Trump a racist.
"It is ... entirely fair to call him a mendacious racist, as the politics team and others here have reported clearly and aggressively: He's out there saying things that are false, and running an overtly anti-Muslim campaign," Smith said in a staff memo, which he posted on Twitter after it was published on TheBlaze, a conservative news site. "BuzzFeed News's reporting is rooted in facts, not opinion; these are facts."
Smith's memo follows Trump's recent call for a "total and complete shutdown of Muslims entering the United States" -- a suggestion that has been criticized by fellow Republican candidates like Jeb Bush and Marco Rubio, who called the proposal, respectively, "unhinged" and "outlandish."
Smith said in the memo that calling Trump a racist does not go against BuzzFeed's policy forbidding employees from expressing partisan views on social media.
In a tweet on Wednesday, he clarified that while the memo indicates that news staff are bound by stricter social media rules, the guidelines about Trump were "addressed to both" news and non-news staff.
On Monday, Huffington Post Editor-In-Chief Arianna Huffington announced that the outlet would reverse its policy of covering Trump in the entertainment section, noting that his hateful rhetoric is not entertaining.
"So if Trump's words and actions are racist, we'll call them racist. If they're sexist, we'll call them sexist. We won't shrink from the truth or be distracted by the showmanship," Huffington said.
Popular in the Community