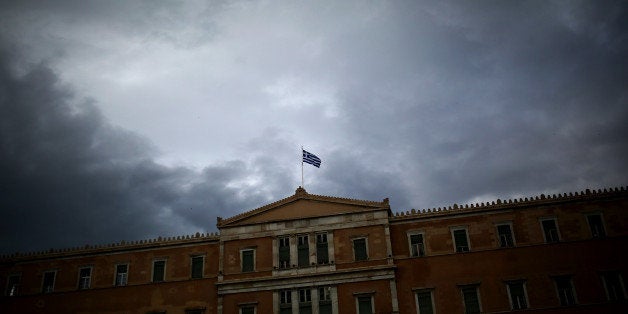 Quite a few of us -- businessmen of Greek descent -- who frequently participate in international business meetings, have often realized at some point in certain of these discussions that our nationality plays negatively in the eyes of our counterparts, generating some type of negative reflex. Also, even if the investment proposals in question should attract interest on their own merit, this interest is sometimes withdrawn as soon as international investors realize that it somehow falls within the jurisdiction of the Greek state.
After six consecutive years, Greece is now effectively identified with the term crisis. Regardless of what Athens actually looks like in the eyes of its inhabitants, for instance, it is perceived, in the minds of many, as an unsafe city, where clashes and violent incidents take place almost on a daily basis.
It is precisely this impression that we ought to overcome. Greece needs to become identified with a term other than the crisis, with one or more words that would signal recovery and reconstruction. In principle, drawing and implementing an effective national brand strategy falls within the scope of responsibility of the Greek government. The approach that our country has adopted, however, has often proven to be fragmentary -- often implementing a different campaign for tourism, another one for Greek products and yet another one for each different investment sector. We need something more comprehensive than that.
Greece is in need of a new narrative -- that of recovery -- that will form the core of each of our relevant campaigns. The issue of the country's image abroad lies at the epicenter of our national interest and can significantly affect Greece's future and prospects.
Nonetheless, more often than not, we make the mistake to expect everything from our governments, without us undertaking our share of responsibility. We attribute to politicians responsibilities -- and blame -- disproportionate to the positions that they hold. We often believe that the Prime Minister or even a minister are in a position to change everything while in office, overlooking the fact that problems that took years -- or even decades -- to form, or that constitute characteristics inherent to the Greek state ever since its establishment, simply cannot be resolved within a few years' time.
Surely, these problems cannot be solved unless citizens undertake the initiative themselves, in accordance with their capabilities. In the Greek context, it's not just problematic policies that need to change -- it's a problematic mentality as well. After all, the individuals that manage to progress and move forward are the ones that roll up their sleeves, seek after the conditions that they desire and who, in case they do not encounter them, attempt to shape these conditions on their own accord. The same holds for successful countries.
It is common knowledge that Greece is in dire need of a new growth model, one not based on consumption and state expenditure but rather on creating an economy focused on entrepreneurship, innovation, exports and investment, both domestic as well as foreign. News that the new investment law soon to be presented by the Greek government will include long-term fixed tax rates for foreign investments over a number of years -- if confirmed -- will constitute a very significant step towards the right direction. Of course, our main problems of recent decades -- and their solutions -- are still outstanding: reduction of bureaucracy and regulatory burden, speeding up justice procedures, combatting tax evasion and corruption, instituting stable taxation etc.
If we are to be victorious in our battle for recovery, the right policies are a necessary but yet inadequate condition. They should be matched by a radical change in Greece's perception abroad -- by policy makers, businesses, investors and consumers. And this can only be done through a new national narrative that would entail significant interventions on our image as a destination -- not only in terms of tourism but also in terms of investment.
Specifically on tourism, the completion of the latest review to receive a loan tranche on behalf of our creditors coincided with yet another important piece of news: Greece is expected to register a new record in tourism this year, since Greek airport data indicate an increase of arrivals by 7.6 percent for the first four months of 2016, when compared to 2015. Part of this success should, of course, also be attributed to the broader geopolitical imbalances of the region of Eastern Mediterranean, specifically with regards to security concerns. In any case, recent relevant data published by The Economist showcase this positive trend for Greece. And this, despite the twin crises. However, what made the difference in the tourism data was not comprehensive planning and policy, but geopolitics. It is clear that the same cannot hold for investment.
Often, countries manage to produce results disproportionate to their size, through being smart, extrovert, technologically savvy and targeted. Continuous communication is also essential. This is not achieved solely through the efforts of governments but also thanks to the most creative of citizens and businesses, who put to good use all means available to them within the globalized environment of the 21st century.
Thus, at a time when voices in Greece, asking from businesses and entrepreneurs to shoulder their share of responsibility, are proliferating, it's time for our actions to speak louder than our words. Namely, if we undertake the initiative -- on a collective or even on an individual basis - to help reverse the idea that prevails for Greece in international decision making centers, we will be offering a service, both to Greece and to the world. Suffice it for us to think in an innovative and bold fashion. And also keep close to our hearts the words of George Bernard Shaw, that "we are made wise not by the recollection of our past but by the responsibility of our future."
Calling all HuffPost superfans!
Sign up for membership to become a founding member and help shape HuffPost's next chapter