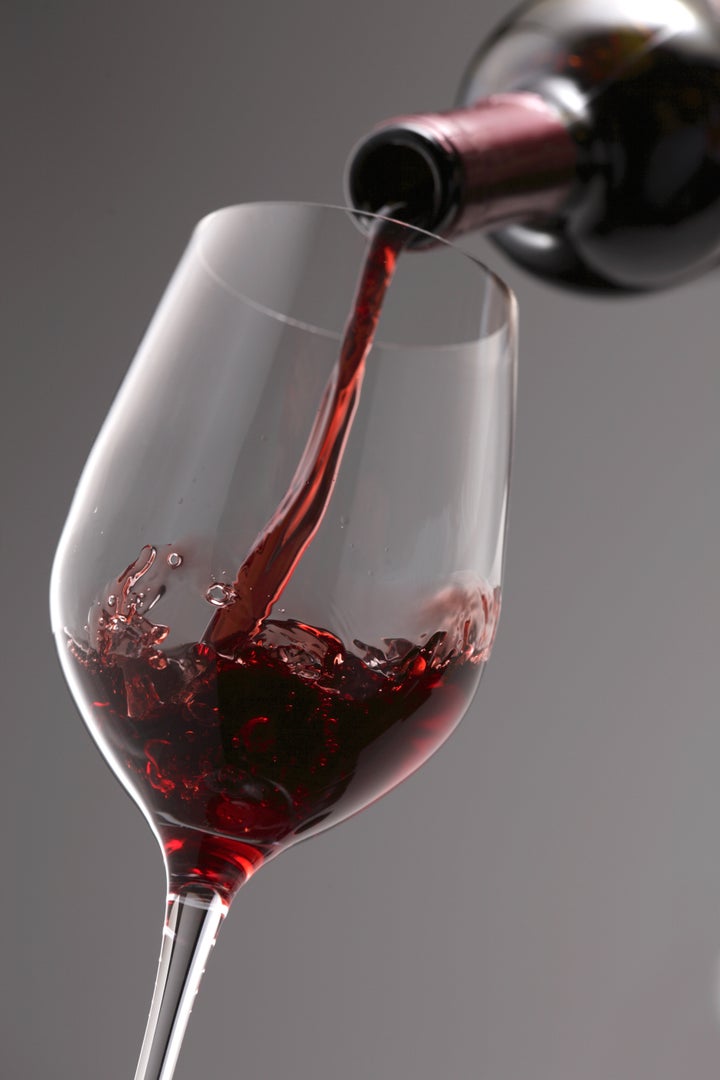 Vineyards at Tablas Creek (photo courtesy Tablas Creek Vineyard)
Tablas Creek wasn't the first producer to grow Rhone varieties and make Rhone style wines in California, but it is undoubtedly one of the most important.
Tablas Creek was the result of a belief on the part of the owners of one of the greatest estates in Châteauneuf-du-Pape, Beaucastel's Perrin Family, and their American importer, Robert Haas of Vineyard Brands, that great Rhone-style wines could be made in California. In pursuit of this belief, they entered into a partnership in 1985 and searched for a suitable vineyard property -- one with climate and soils comparable to Châteauneuf-du-Pape -- throughout California. They located that property in the Las Tablas District of west Paso Robles, where they purchased 120 acres in 1989.
The partners then began the lengthy process of importing multiple clones of the white and red grapes planted in Beaucastel's vineyards through U.S. agricultural controls. This included a three-year wait to ensure the vines were virus free before they could be used to propagate additional vines. The first vines were available for propagation in 1993, and the first plantings took place in 1994.
To develop sufficient numbers of vines from the relatively small number of plants that were imported, the partnership started a nursery. That nursery eventually produced 200,000 plants a year, for Tablas Creek's needs and for sale to more than 500 other growers.
The huge number of high quality clones of many Rhone varieties that Tablas Creek thereby made available to other producers is a big part of the project's legacy. Although the winery got out of the commercial nursery business some years ago, they partnered with Sonoma's NovaVine to continue to make grafted vines and budwood of Tablas Creek clones available. NovaVine now sells an estimated 1.5 million Tablas Creek clone cuttings each year. There is no doubt in my mind that our state's Rhone-style wines based on those plantings are as complex as they are in large part because of the diversity of plant material Tablas Creek brought to California.
The Tablas Creek winery was constructed in 1997. Their flagship wines, a white and a red inspired by Beaucastel's red and white wines, were launched in 2000, with the red Esprit de Beaucastel. The Esprit de Beaucastel Blanc followed in 2001. Tablas Creek also makes a white and red Côtes de Tablas, which is intended as a riper, more California style wine, meant for drinking earlier, while the Esprit is meant for aging for some years.
To commemorate the release of the 10th vintage of the Esprits, the 2010, Tablas Creek general manager Jason Haas convened vertical tastings of both the red and white Esprit for invited journalists and wine buyers in New York City, San Francisco and Los Angeles. I attended the tasting in San Francisco, and was delighted to have a chance to compare the vintages and to look back at these wines which have been so inspirational to California-based fans and producers of Rhone wines.
Like Beaucastel's great Châteauneuf-du-Pape, which is famously a blend of up to all 13 permitted varieties, Tablas Creek's red and white Esprits are both blends of classic Rhone varieties. The red is, like Beaucastel, predominantly Mourvèdre, but also contains portions that vary by year of Grenache, Syrah and Counoise. The white, again like Beaucastel Blanc, is dominated by Roussanne. It also typically contains Grenache Blanc and a small amount of Picpoul.
The partners had originally planted the vineyards thinking they would produce 80 percent red wines and 20 percent whites. The whites have performed and sold well, however, leading to additional plantings of the whites so that the winery's mix is now 65 percent reds and 35 percent whites (a big contrast from Châteauneuf-du-Pape, where only about 5 percent of the production is white).
It was fascinating to taste through all ten vintages of the Esprit and its white counterpart. I had tried many of these vintages soon after release, and in almost all cases the bottle we had at this tasting, with several years of maturity on it, performed better than when I'd tasted it earlier, reinforcing the notion that these are wines made for aging.
There was a great deal of variation in aromas and flavors in the whites by vintage -- some emphasizing ripe fruits like pear and pineapple, and others showing greater minerality and spice qualities -- but all showed the richness and high glycerol that is inherent in Roussanne. These are wines that cry out for pairing with rich seafood dishes, like lobster and crab.
I was surprised at how good the reds from early vintages were, as I had not been as impressed with them soon after release. A few of them -- like the 2003, 2004 and 2005 -- are remarkably reminiscent of mature Châteauneuf-du-Pape, vindicating the partners' guiding belief that ageworthy red Rhone blends could be made in California.
My favorite vintages for the white, to date, are 2005, 2008 and 2010, while the best and most complex reds, I thought, were the 2003, 2004, 2006 and 2008.
For those of us who can get to the Paso Robles area, Tablas Creek's vineyard tour and tasting is also one of California's most informative and enjoyable, and I highly recommend it.
For my tasting notes on the 10-year retrospective of Esprit and Esprit Blanc, see the complete report on my blog here.
Related
Popular in the Community