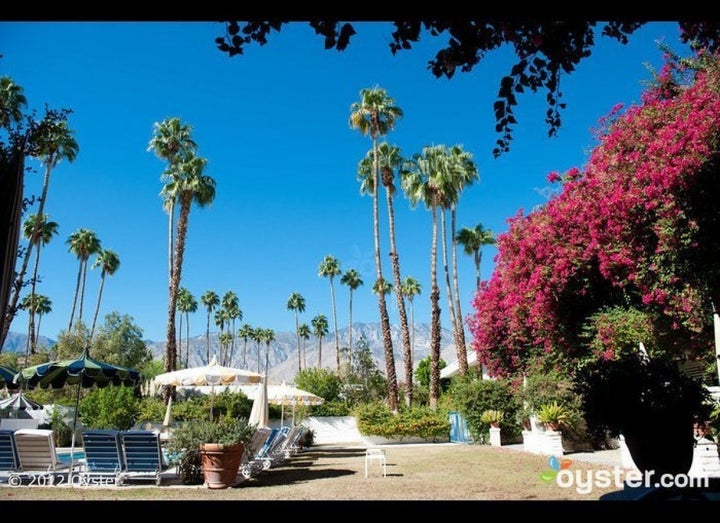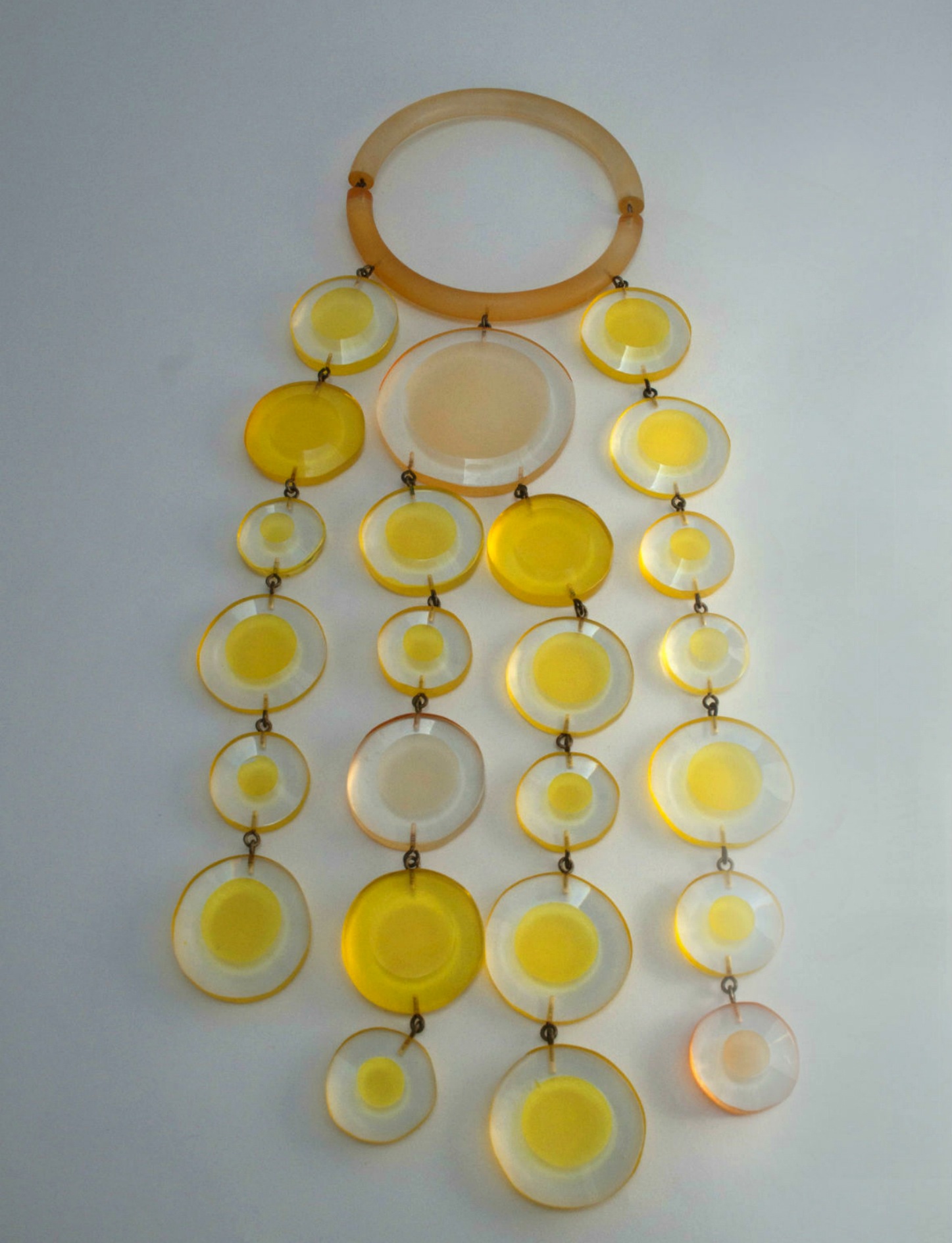 California's Designing Women, 1896-1986 | An unprecedented exhibition that honors 46 women designers who helped make California a preeminent center of American commercial design and fine craft. Featuring are more than 200 examples of textiles, ceramics, furniture, lighting, jewelry, clothing, and graphics, these functional and decorative objects -- from Arts and Crafts to Art Deco to Mid-century Modern and beyond -- exemplify California's national and international reputation for unrestrained creativity.
Women have long been recognized as practitioners of the decorative arts, but commercial design and fine craft were long considered the province of men. For this exhibition guest curator Bill Stern selected women who were the sole designer of the objects exhibited or were responsible for a clearly defined aspect of them. Featured are women whose designs incorporated the newest styles, materials, and technologies of their time, thus making major contributions to Californian and American design. The exhibition also spotlights designers whose work has been under-appreciated and sometimes even anonymous.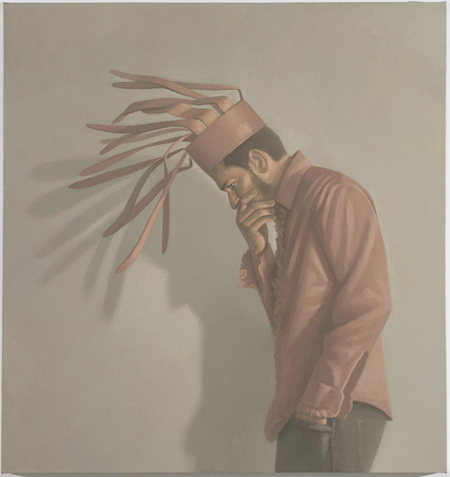 Vonn Sumner: This Makes Sense | Subtle in color but bold in content, Sumner's characters are isolated, absurd, engaging, and somehow quietly common-place.
More adventurous than his predecessors, Vonn Sumner has no fear of placing characters out of context as their masked facades suggest deeper meaning. Mentored by renowned artist Wayne Thiebaud, one can see the tradition of subtle form and beauty accentuated by the simplicity of execution. Extremely recognizable in his style of painting, Sumner creates puzzling, ambiguous, and theatrical scenes contained within singular gestures.
"My paintings are an attempt to bring together seemingly contradictory elements: the observable outer world and the subjective inner world; the formal possibilities of non-objective painting and the psychological possibilities of representational painting; seriousness and humor; artifice and authenticity; revealing and concealing."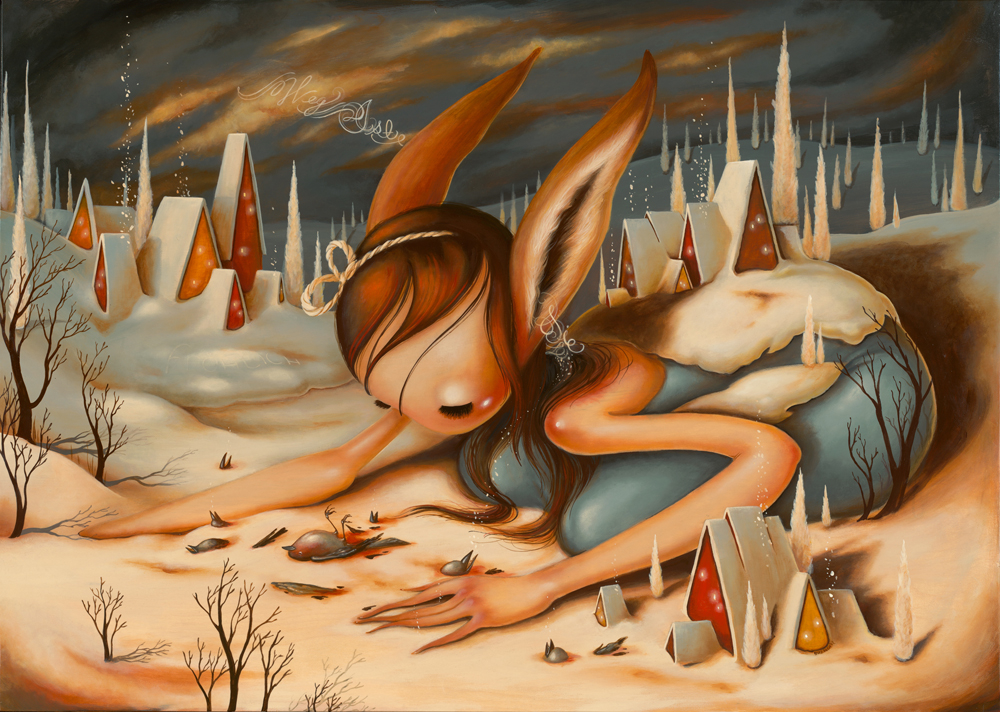 Brandi Milne: Before I Hide Away | Inspired by love, loss and letting go, Before I Hide Away is a memoir about moving forward and following one's heart, despite life's challenges.
Here Milne unveils her first body of work without ink outlines as well as a more spontaneous painting process than before, yielding freedom and growth for the artist. "My aesthetic for this show is a little different than previous shows," Milne says. "This body of work is a literal description of letting go of control emotionally and artistically. I've left each and every painting to be guided by my truest emotion at the time of working on it."
Milne describes her latest series as a circus in the snow. For the 14 paintings in the exhibition, Milne refines her palette, highlighting muted tones as opposed to candy-like colors from past works. Milne adds, "I feel that this new work is a giant step into a more mature world for me. My work is always guided by my personal life and emotions, there's always a narrative and parallel of what I'm facing in life."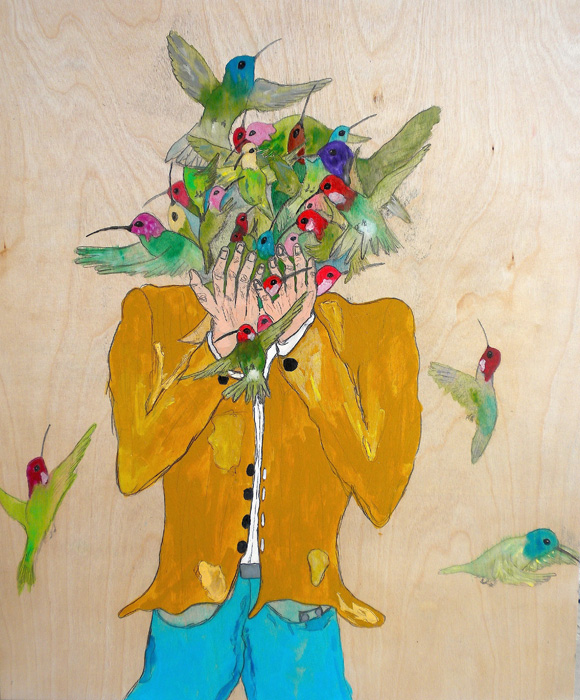 Your Mouth Undone: Michelle Carla Handel + Eve Wood | Language is ultimately ineffectual; even as we push words out through our mouths, we are alone in our experience of the world. Language is the manufactured barrier between us and our own mortality and as we speak or eat or kiss, we attempt to connect to the world around us, to conjoin our human experiences with those we love, yet like the mouth itself, our lives are singular and complex, forever attempting connection to another despite our isolation.
Exploring the complexities that exist between the exterior space of the natural world with the interiority of the human body, both Handel and Wood claim new and intensely realized territories whether in two-dimensional (Wood) or sculptural (Handel) form, proclaiming a near-sacred authenticity, an opportunity for deeper translation and individual transformation.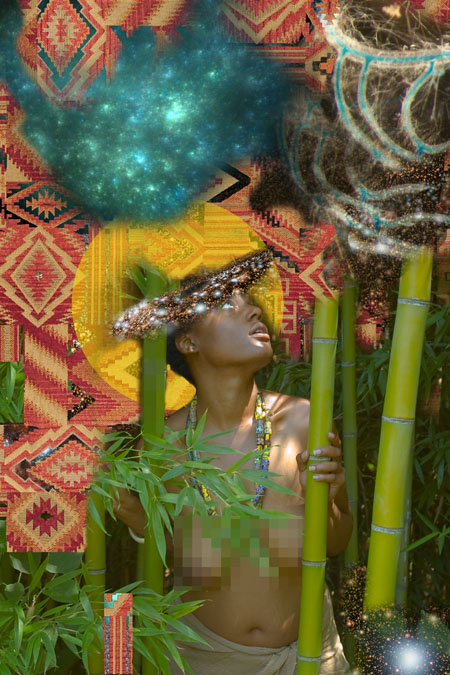 Jessica Wimbley: I Am Katrina | I Am Katrina delves into a myriad of cultural and personal territories: issues of identity, history, diaspora, class, integration, mobility, and narrative.
Whose gaze is this? What is the American Dream and who has access to it? What is Homeland? What is origin, what is the macrocosm, what are shifting observations? Using images from numerous sources, Wimbley's photographs and collages posit these questions in metaphor and allegory, setting up new and poetic narratives. Utilizing original images shot on location in Louisiana combined with internet and media searches along with the vision of other artists and scientists (biochemist Dr. Mona Monfared), the work is collaged and manipulated, integrating many avenues into a collective voice and expansive gaze.
Wimbley uses the Louisiana Creole legend of Marie Therese Coincoin (1742 - 1816), as a starting point of wisdom, beauty and freedom -- ideals that form and become the figure of Katrina in her narratives.
For the most comprehensive calendar of art events throughout Los Angeles go to Artweek.LA.
Popular in the Community