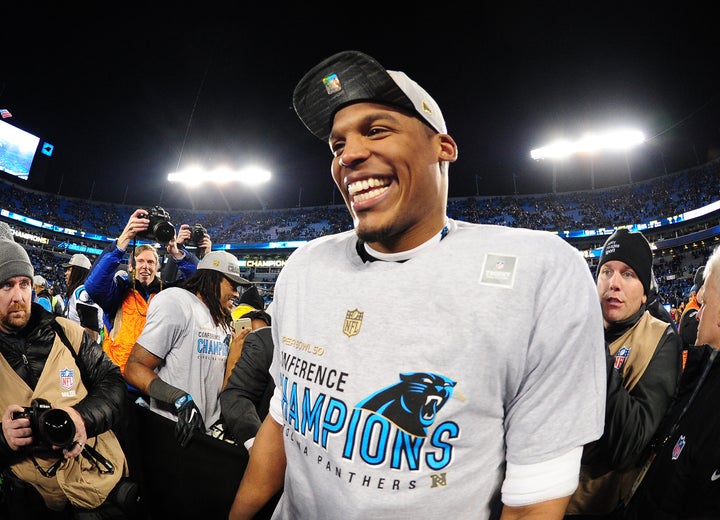 Carolina Panthers quarterback Cam Newton won the NFL MVP award for the 2015 season on Saturday night.
Newton received 48 out of 50 first-place votes to beat out Arizona Cardinals quarterback Carson Palmer and New England Patriots quarterback Tom Brady for the honor.
Last month, the Pro Football Writers of America named Newton the MVP and Offensive Player of the Year.
Newton threw for 35 touchdowns and nearly 4,000 yards during the regular season. He also ran for 10 touchdowns and more than 600 yards. The 26-year-old is the only player in NFL history to have a season with over 30 passing and at least 10 rushing touchdowns.
He has undoubtedly been the spark plug for the Panthers this season, leading the team to a 15-1 regular season record and an NFC Championship title.
Carolina will play the Denver Broncos at Super Bowl 50 on Sunday night.
Should the Panthers win on Sunday night, Newton would become just the second player ever to win a Heisman Trophy, National Championship title, MVP and Super Bowl.
Related