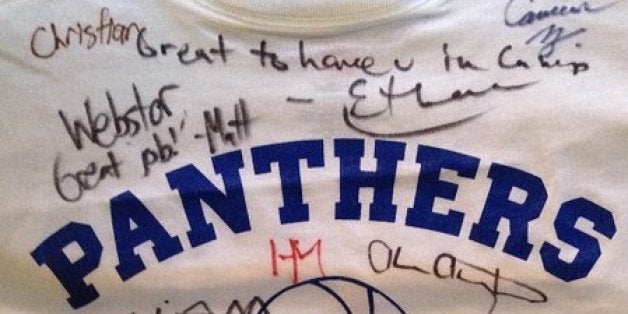 It all begins in January, when a trickle of emails for summer camp registration starts popping up in my inbox, always perfectly-timed it seems, with the height of my post-Christmas fatigue. I generally manage to ignore them well into February and then finally, with early registration deadlines looming, I open up a blank spreadsheet and start formatting it to the 11 weeks of summer vacation my son gets from school. Yes, 11 weeks!
There is an easy button. I could send him to one conveniently-located, all day and all summer-long camp. Job done! That is how I spent my summers as a kid and I was perfectly content. But I don't. Instead, I go for Olympic gold in camp crazy. A trained professional may say that I do this because of my working mother's guilt, peer competitiveness or my parenting ego. I tell myself I do it because of the enrichment opportunities for my son and since enrichment is my platform, diversification is crucial, but that is also where the main challenge lies.
I am deeply in awe of parents who have to schedule and execute summer camps for two or three kids. Respect to you people! If I had unrestricted camp funds, lots of free time or unlimited help, I would medal, no problem. But I don't. Instead, my spreadsheet quickly becomes a devilish Sudoku puzzle covered with notes on vacation plans, friend's schedules and aftercare to be secured, but luckily, at some twisted level, I happen to enjoy Sudoku and by March, summer is normally nailed... in theory.
In early June, the reality of camp crazy is upon me in a flash. Initially, I make appointments or accept events, forgetting that I am committed to drive from Lego camp to swim camp or that I have no after-camp care lined up. But then, slowly, as the days go by, I get into the rhythm of summer and accept the fact that it completely owns my schedule.
And when I see my son light up as he relays all the new building methods he picked up in Lego camp while showing me a really neat catapult he created single-handedly, the Legotarian in me rejoices. It also becomes very apparent that camp crazy is not just for him, because I feel wonderful basking in his joy -- especially as I believe I had a little something to do with it.
"For it is in giving that we receive."
- Francis of Assisi