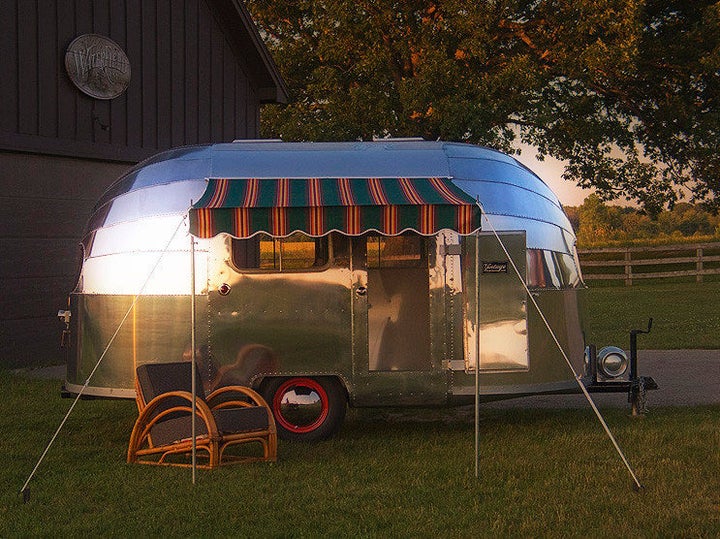 City slickers can ease into a camp-inspired experience with showers, stargazing, and s'mores.
Ruschmeyer's The new "summer camp" in Montauk is situated on three acres of lakeside woods.The retrofitted rooms form a semi circle around a communal lawn that has a tee pee (designed by Tracy Feith), grills, and picnic tables. (Not to mention a beautiful bar and restaurant from the guys behind Fat Radish and the adorable Electric Eel dance club.)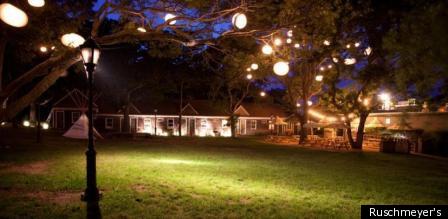 Kate's Lazy Meadow Former B52 babe Kate Pierson set up her love shack cabin fantasy on a sprawling meadow with views of the Catskill mountains. Guests can head for the hills with kitschy, creek-side '50s airstream trailers for a camp-like experience. No phones or TVs, but kitchenettes, outdoor grills, and a hammock for swinging.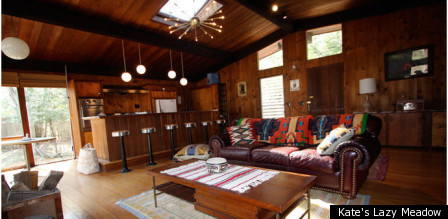 Starlux Take your doo-wop novelty to the Starlux, a typical Wildwood motel-turned-retro boutique hotel on the Jersey Shore. You can rent one of two tricked out Jetson-like trailers for sleeping and hanging. Tell ghost stories around the fire in a 1950's style glass lounge.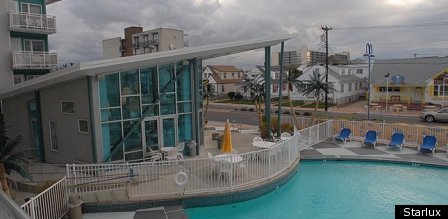 Copake Falls Cabins Staying in a Bash Bish cabin or Ironworkers cottage is technically camping. But the Copake Falls area of Taconic State Park let's you simultaneously appreciate 5,000 acres of waterfalls, hiking trails, and hot showers (why should you have to choose?). All cabins have electricity, lights, running water, refrigerator, camp fire ring, and - wait for it - flushable toilets. There are also water-filling, recycling, and first aid stations on the pine-fresh grounds.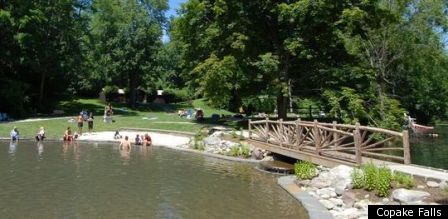 Vintage Trailers If camping luxuries won't come to you, take your luxuries camping. Vintage Trailering builds custom, tricked out Airstreams for the nature-averse and nostalgists alike. The works of art are going to cost you, but just think about how much more enjoyable Bonnaroo will be next year.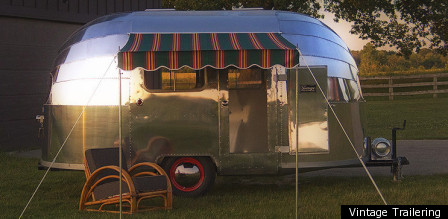 Calling all HuffPost superfans!
Sign up for membership to become a founding member and help shape HuffPost's next chapter