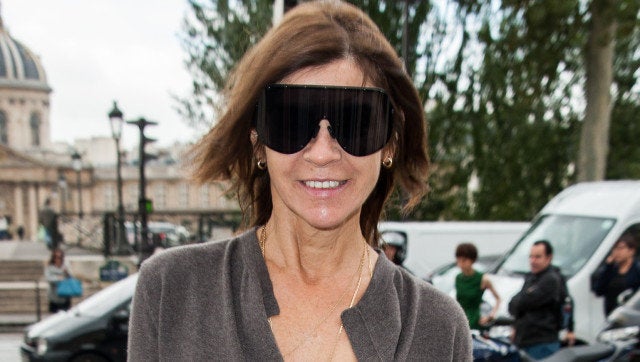 Let's get ready to rumble! 'Cause, now the competition is going to get really fierce between Harper's Bazaar and Vogue. The war of the fashion glossies is on. And, although Anna Wintour is sure to act like it's business as usual, "No big whoop," I am sure the backroom arm twisting for advertisers and editorial is about to get really sick. Meanwhile, I just hope Glenda Bailey, love her, is okay with all of this. Though she doesn't seem to be all that ego driven. She is quite lovely and chill.
But poor W magazine. Will Stefano Tonchi be left out in the cold on this one? Unless, of course, Conde Nast decides to use W as an added value placement opportunity for those Vogue addies. You know, advertise in Vogue and for every additional page you do with us versus Harper's Bazaar, we will throw you a W bone. Anyway you slice it, the dish is huge... to the fashionista audience anyway.

How this is going to impact CR Fashion Book, or whatever the heck that magazine is called? Only time will tell if Hearst is obligated to do a couple of issues a year and let that be the Hearst answer to W. But, damn, Carine Roitfeld leaving Vogue Paris was like the best thing she did besides inventing only wearing all black at all times. Which, by the way, duh, did you see my piece in The Huffington Post last week, "YSL: So Black Is the New Black"?