Eating hotdogs and hamburgers prepped on the grill is one of the most American things one can do. Add some potato chips to your plate and you can expect to hear faint applause from Uncle Sam's grave.
Joint burger chains Carl's Jr. and Hardee's have simplified the patriotic nosh by combining America's backyard BBQ traditions into a single dish: the "Most American Thickburger." The monster meal sandwiches a grilled hot dog on top of a one-third pound beef patty with Lay's Kettle Cooked potato chips and American cheese (duh) between one hearty bun. Chances of seeing stars and stripes on you first bite are high.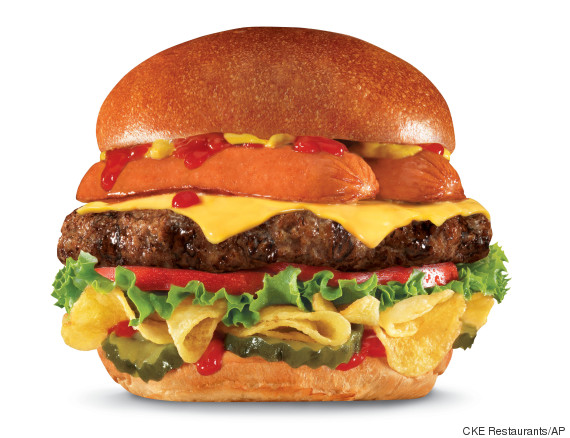 The all-American dish will join the menu on May 20 at $5.79, the Associated Press reports. Because it's basically two meals in one, its no surprise the hamburger-hot dog hybrid clocks in at 1,030 calories with 64 grams of fat.
Like your burger with a bit of bacon? While pig didn't make it into the Thickburger, Carl's Jr.'s chief marketing officer Brad Haley told the AP the hotdog is "not unlike bacon," because it tastes like a smoked-meat product. Yippee.
Follow the burger with a nice slice of apple pie to eat the most American meal of all.
Related
Before You Go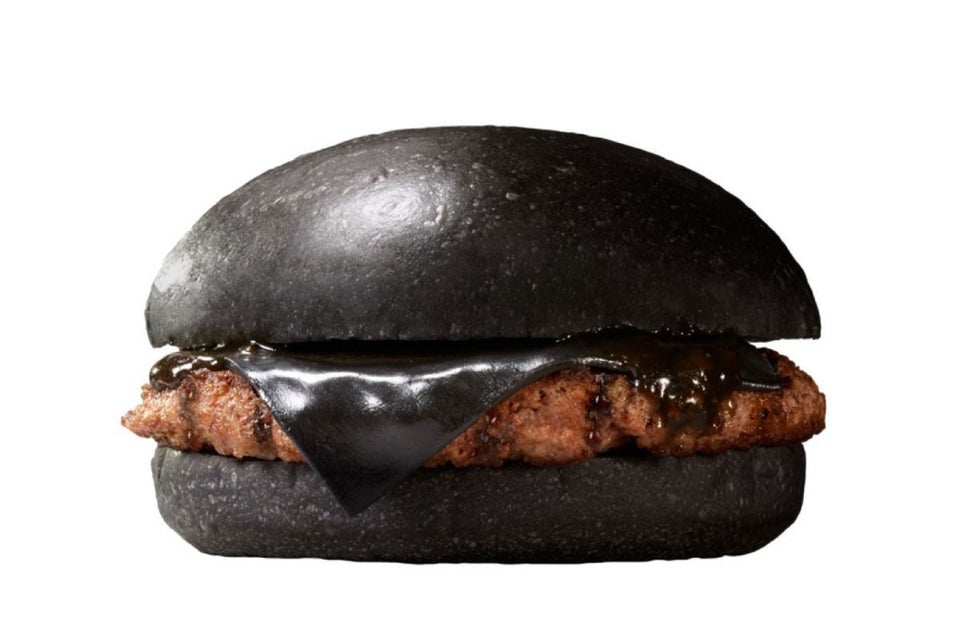 Horrifying Fast Food Items Of 2014