Though her drug use has grabbed headlines, the coroner's report is focused on the role of the common sleep disorder, which affects more than 18 million Americans.
Obstructive sleep apnea, the clinical term, is a health condition that causes breathing to be interrupted during sleep and can disrupt rest throughout the night. The most common sign of the condition is chronic snoring.
Primary care doctors typically don't inquire about sleep apnea during regular checkups, according to Dr. Douglas Kirsch, medical director at the Carolinas HealthCare Sleep Medicine and president-elect of the American Academy of Sleep Medicine. But it's certainly something that shouldn't be ignored.
"While it's generally considered a chronic medical condition that people have for many years, there are some night-to-night risks for a major medical problem," Kirsch told HuffPost.
How sleep apnea can hurt your heart
The condition on its own can lead to severe health complications. Sleep apnea can cause hypertension, heart conditions and mental health issues like depression. It's undetermined whether or not Fisher, who died late last year at the age of 60, was getting medical help for the issue.
The disorder occurs when a person's airway becomes obstructed. This could happen for a number of reasons, including structural issues like oversized tonsils or an issue where the tongue and throat muscles relax and block the windpipe. Being overweight can also increase a person's risk for developing the disorder.
A blocked airway is essentially what leads to the disrupted breathing that occurs with the condition. When breathing is delayed, it causes oxygen levels in the blood to decrease. This drop essentially puts pressure on the cardiovascular system, which makes the heart work harder in order to keep everything in check.
If left untreated, sleep apnea puts a person at greater risk for heart attack and stroke.
The deadly relationship between drug use and sleep disorders
It's important to note that the coroner listed the cause of her death as "undetermined" and there's no proven link between the drug use and sleep apnea in the case of Fisher's death. But experts say substances like alcohol and medications can make the condition worse.
Research has also found that sleep disturbances and addiction may be linked. Those with substance use disorders may be more likely to develop sleep disorders, according to a small 2009 study. Separate research has found a link between chronic opioid use and sleep apnea, indicating the use of those substances may induce disordered breathing while asleep.
What to do if you suspect you have the condition
Because the common symptom of sleep apnea ― snoring ― can also be a harmless sleep problem, many people don't often think to get checked for the issue. Aside from snoring, Kirsch recommends looking out for daytime sleepiness or waking up in the middle of the night as indicators that you might have the condition. Morning headaches can also be a sign.
Fortunately, there are ways to fix sleep apnea. Some doctors may recommend doing a sleep study, where physicians will examine factors like your heart rate, airflow and blood oxygen levels while you rest to determine whether or not the condition is present. Medical professionals may also determine if you need a continuous positive airway pressure device (more commonly known as a CPAP), which is a mask that helps keep the airway open during sleep.
Some other methods in managing sleep apnea include possible dental procedures or a surgical procedure to fix the issue that may be causing a blocked airway. Lifestyle changes like weight management through diet and exercise and cutting back on alcohol can also help control the disorder's severity.
"Patients will delay testing because they are worried about the treatment options for [sleep apnea]," Kirsch said. "That's like not getting your blood pressure checked because you are worried about treating high blood pressure, it doesn't make sense ... I have many, many patients, who after starting treatment, bemoan the fact that they had delayed for so long because they feel so much better. "
As with all medical issues, the best course of action is to start by talking to your doctor.
"If you have a concern about your sleep, speak to your primary care physician about it, and if they are unable to help, seek help from a board-certified sleep physician," Kirsch stressed.
Support HuffPost
A No-B.S. Guide To Life
Related
Before You Go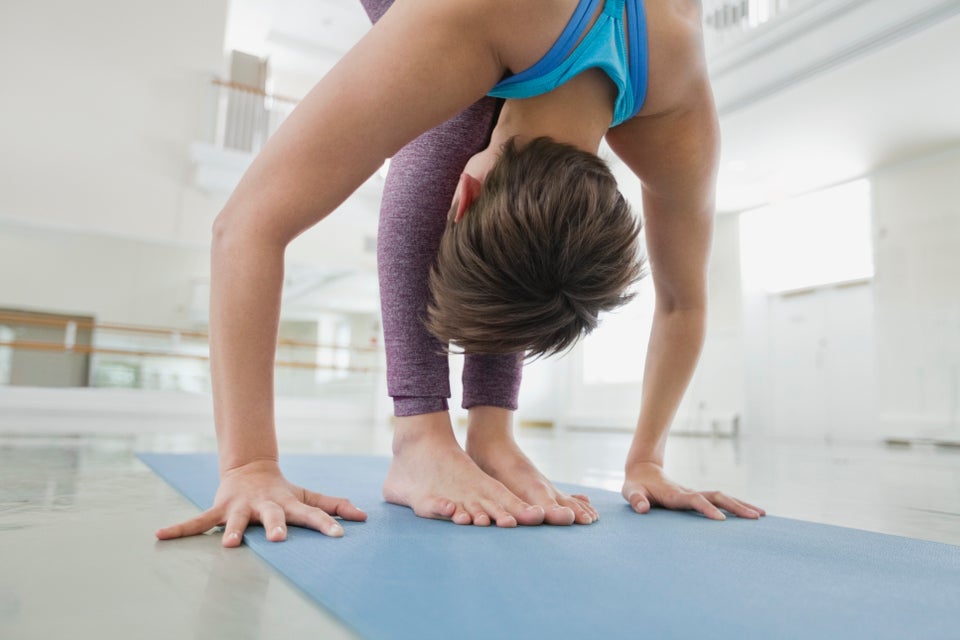 10 Of The Best Yoga Poses For Sleep
Popular in the Community