Carrie Fisher's dog Gary showed us the true meaning of stardom during an interview on "Good Morning America" last week.
Fisher brought the French bulldog along for what host Amy Robach deemed "one of the most entertaining interviews of all time."
Gary sat beside Fisher in his very own seat the entire time and let his tongue hang freely from his mouth as he basked in the glory that is morning network television.
Fisher starred as Princess Leia in the original Star Wars series, and returns as General Leia in "Star Wars: Episode VII - The Force Awakens," in theaters on Dec. 18th. But, of course, Gary has already seen the movie during a special early screening.
So what did he think of Fisher's performance?
"His tongue wasn't out of his mouth before he saw the movie. It'll happen to everyone," Fisher said during the interview, "Worth it, though! That's how good it is. You won't care that your tongue is out of your mouth."
There's no question that Fisher is a national treasure. But Gary, well ... Gary could quite possibly give her a run for her money.
In addition to attending star-studded movie screenings, Gary enjoys looking at himself on camera, falling asleep during interviews, and Twitter. He's really big on Twitter, Fisher noted. He even had some things to say about his "GMA" appearance on what appears to be a personal or fan account (it's unverified, so we don't know for sure).
Gary tells it like it is. That's why he's a straight-up boss.
So let's celebrate, world, because Fisher herself has deemed today National Gary Day:
Fisher's announcement means that today is pretty much a national holiday. So we should probably all just go home.
P.S. This dog is not to be confused with another Gary Fisher, the inventor of the modern mountain bike.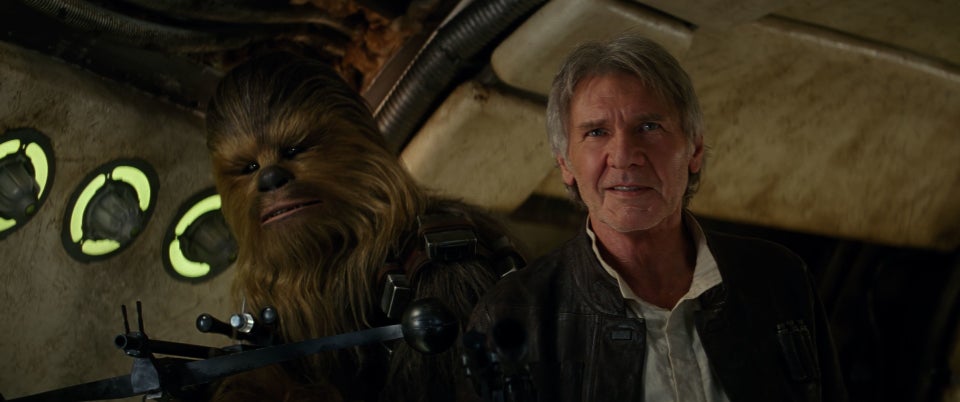 'Star Wars: The Force Awakens'
Popular in the Community