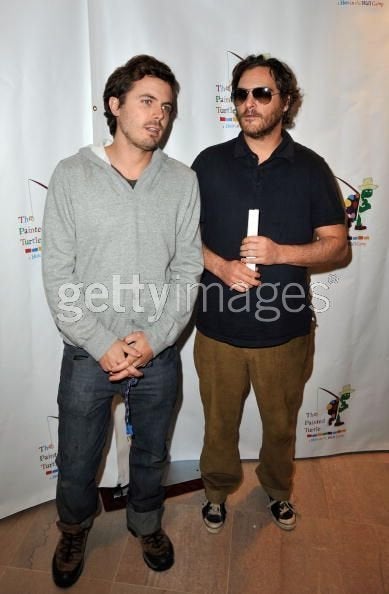 Like big brother Ben before him, Casey Affleck is turning his talents to behind the camera, directing a documentary on close pal and brother-in-law Joaquin "Bye! Good" Phoenix.
The documentary will chronicle Phoenix's abrupt transition from an Oscar-nominated acting career to a burgeoning musical one.
While the amateur guitar-strummer and Johnny Cash channeler extraordinaire announced last spring that he would be cutting a more rock-centric album, word now is that Phoenix's debut will be as a rapper under the tutelage of none other than Diddy.