This town came together to be there for a man who was always there for them.
Avi Gandhi, 63, originally from India, came to Levittown, New York, about ten years ago and took over Center Lane Stationery, a convenience store. He became a beloved member of the community while working at his shop. Unfortunately, due to financial difficulties, the store owner announced earlier this year that he may have to close the store.
"The economy is hurting me," Gandhi told ABC News. "I don't know what is going to happen ... It is that bad. Business has gone down 75 percent in the last five years."
But Craig and Celeste Hamilton Dennis, customers and friends of Gandhi, weren't ready to give up on the man who meant so much to their town. Back in June, with the help of Gandhi's customers, they organized a "cash mob," where people flooded the store to boost its business. They also documented the event in a short film, "Cash Mob for Avi," in hopes of helping him to continue running his store.
"Avi took in the whole scene and was just shocked and humbled. He kept insisting that this was not just an honor for him, but for all small business owners who work hard every day but never receive any acclaim," Liz Morrison, director of the short film, told The Huffington Post in an email.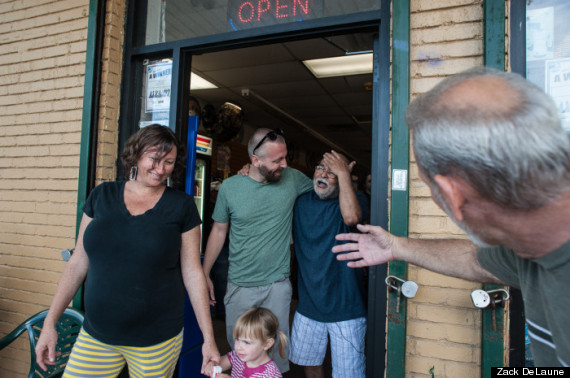 Photo Credit: Zack DeLaune
The project, which was put together through a Facebook event and took about a month and a half to plan, was kept a complete secret from Gandhi. When the cash mob began, Gandhi was confused as to why so many people were coming into his shop, and was bit flustered by the booming business. After it was revealed to him what was going on, and he stepped outside to a crowd of supportive customers, Morrison says he was overjoyed.
"They escorted Avi out to the cheering crowd, and he just was blow away. He raised his fists and proclaimed that he wanted to 'serve them until his last moment,'" she said.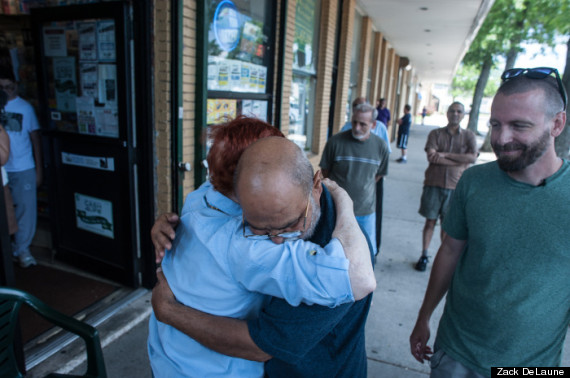 Photo Credit: Zack DeLaune
While the gesture was a grand one, Celeste said that Gandhi definitely deserved it.
"He knew the names of everyone who came in, who their family was, what their disappointments were, the dreams they had. He would frequently joke, offer sage advice, let people pay him back if they were hard up, listen intently, and make people feel like they mattered," Celeste told HuffPost. "He was like family to many of his customers."
While his business is still struggling, and may close by December, the 63-year-old is staying positive, and seeing it as an opportunity to spend more time with his wife, Bharati, and cut back on work hours. His community has continued to stand by him, in support of a man who Morrison says, "works tirelessly every day to serve his customers."
To make a donation to the Fundly campaign set up for Gandhi, click here.
Related
Before You Go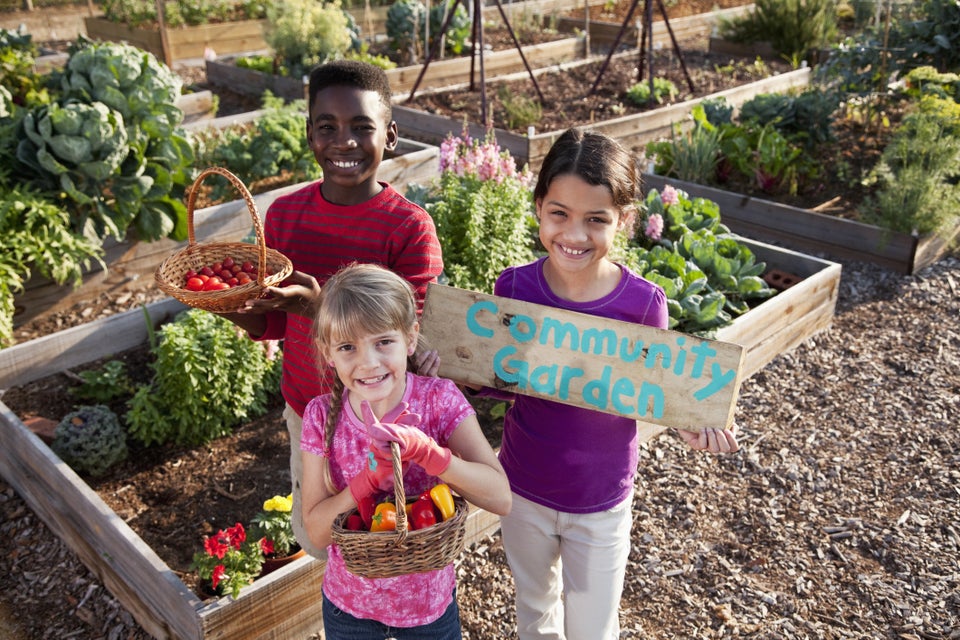 Beautiful Displays Of Community
Popular in the Community