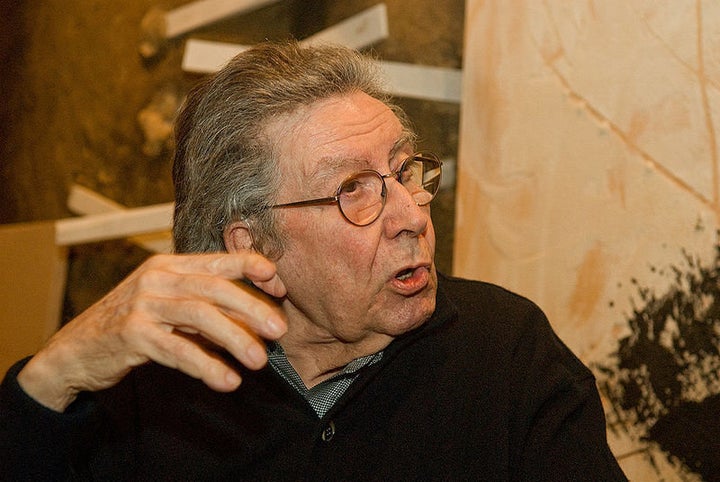 Antoni Tapies passed away last night according to his family members. He was 88 years old and had been in bad health for some time. Tapies was hugely influential to European Abstract art; he was honored as "the last great artist of the 20th century" by El Mundo newspaper.
Tapies, often associated with Salvador Dali, Paul Klee and Joan Miro, pioneered modern abstraction with his mixed material canvasses. His works are defined by the word 'materico,' meaning composed of physical and even vulgar objects but transcended by a deeper spiritual meaning. His most famous and most contested work, 'The Sock', was a three meter replica of a sock with a hole in the heel. Tapies often created new languages around simple objects, unlocking the poetry possible in a sock. In the words of El Pais: "Tapies's work is marked by the roughness, the scratches, cracks, crosses and numbers and signs of his personal mythology."
Tapies suffered from health issues from an early age. According to El Mundo he painted up until his death, despite bodily trembling and weak eyesight. His devotion to art, spirituality and ethical humanity will live on through his meaningful works.
Popular in the Community