For those of us who've ever enjoyed our majestic national parks, like standing on the valley floor of Yosemite National Park to gaze up at the natural beauty of the granite cathedral of El Capitan and Half Dome, it's a welcome breath of fresh air to our daily lives in the concrete jungle.
National parks are unique to our great country. Other countries can't say they've accomplished preserving their pristine, natural wonders in the way we have. It was 100 years ago this week on Thursday that the National Park Service was created, and the park service has a plethora of events going on to celebrate their centennial anniversary. That includes free admission this weekend.
There are now 59 major parks out of the 413 parks that span 84 million acres, the newest being Katahdin Woods and Waters National Monument in Maine, which is 87,000 acres donated by the founder of Burt's Bees and designated Wednesday by President Obama.
In this economic climate, according to CBS News , keeping the parks pristine condition is a struggle, with a $12 billion dollar maintenance back log. Congress has increased the budget this year and entrance fees raised from 307 million visitors also helps.
This weekend though, in honor of the 100th anniversary, you can enjoy the majesty of our natural wonders, like Yellowstone National Park for free.
If you do get the chance to visit the splendor of Yosemite National Park though, the majority of tourists never venture beyond Yosemite Valley, so we encourage you explore some its wild back country and Tuolumne Meadows. And you can drive out of the park, past an equally beautiful Mono Lake, and head over to check out a real California gold-mining ghost town of Bodie, which is now a state historic park.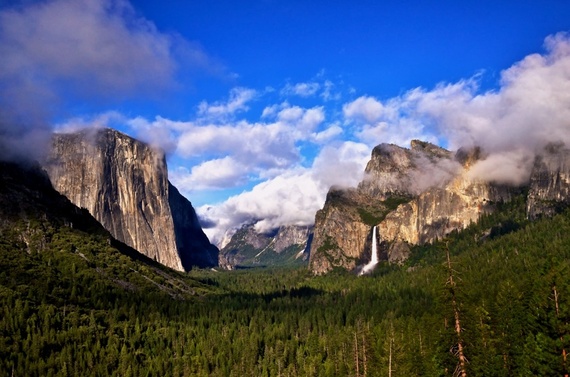 Related