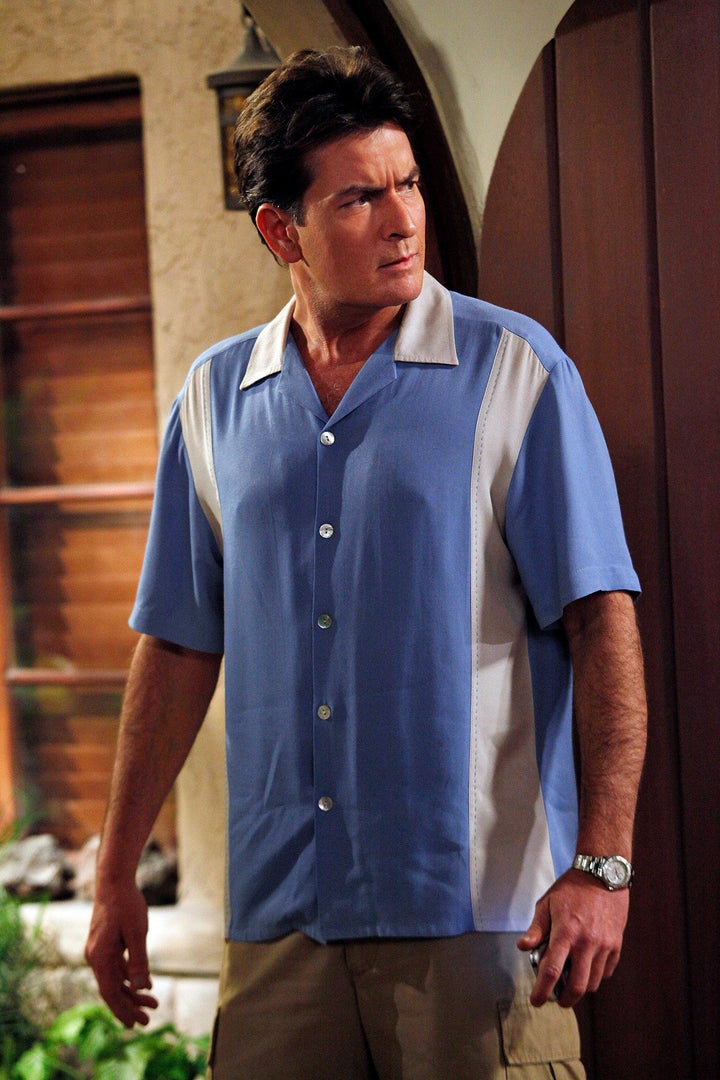 UPDATE: Entertainment Weekly is reporting that it doesn't appear that a deal has been signed yet between Sheen and Lionsgate, and that TBS, one of the networks mentioned to be in talks to carry the program, have denied any involvement
Looks like Charlie Sheen really is #winning.
The former "Two and a Half Men" star, who was booted from the show after a series of insane rants that included digs at executive producer Chuck Lorre, has signed a potentially lucrative deal with Lionsgate Television to create a new show that will air on a cable network, Radar Online reports. A number of nets are currently bidding on the show now, Radar relays.
"Charlie has inked a deal with Lionsgate Television to create and star in a new sitcom," a source told the website. "Charlie's character will be very similar to the one he played on 'Two And a Half Men,' however the show will be a lot racier.
That makes sense, given Sheen's move toward pure raunch (see: Goddesses, drugs) and the popularity of his "Two and a Half Men" character, Charlie Harper. The show was consistently atop the ratings; whether that will continue with Sheen's replacement, Ashton Kutcher, remains to be seen.
Sheen made $2 million or more per episode of "Men," but won't make that kind of cash per episode of this new show. That being said, he has a chance to make a lot more, as he will be one of the creators.
Radar reports that Lionsgate has agreed to produce ten episodes, with a look to option 90 more if ratings are high. Given the curiosity of viewers, there's a good chance that at least the first few episodes will do well. And, of course, don't lead to bomb threats.
Calling all HuffPost superfans!
Sign up for membership to become a founding member and help shape HuffPost's next chapter