The Elle cover features Charlize in a sleek black pencil skirt with a matching lightweight sweater opened just enough to offer a peek at her lacy black bra. Her hands are woven into her blonde locks -- something we miss seeing since the 36-year-old actress chopped them off for her upcoming role as Furiosa in "Mad Max: Fury Road."
[Scroll down to see the cover photo.]
The production, which has been in the works for a few years, will not start shooting until mid-July, but Charlize is already getting pumped for the role.
"I feel like the original 'Mad Max' created such a vivid world, that to go back and re-imagine it and kind of replay in that sandbox sounds like fun to me," Theron told ScreenRant.
"George [Miller] really created a female character that I've never read anything like," she said about the "Mad Max" director. "I mean, I'm scared shitless."
Aside from her Elle cover, Charlize just finished up promotion for her two recent films, "Snow White and the Huntsman" and "Prometheus," which are currently in theaters, and also appeared on the cover of this month's cover of Label, Australia.
But Charlize gets points for juggling all of this while still managing to look stylish.
She recently stepped out at LAX with baby Jackson tucked in her arms wearing grey jeans, a striped grey-and-white sweater with tall Ugg boots of the same color. She topped off the grey ensemble with the grey porkpie hat she's been sporting to cover her shaved head.
PHOTOS: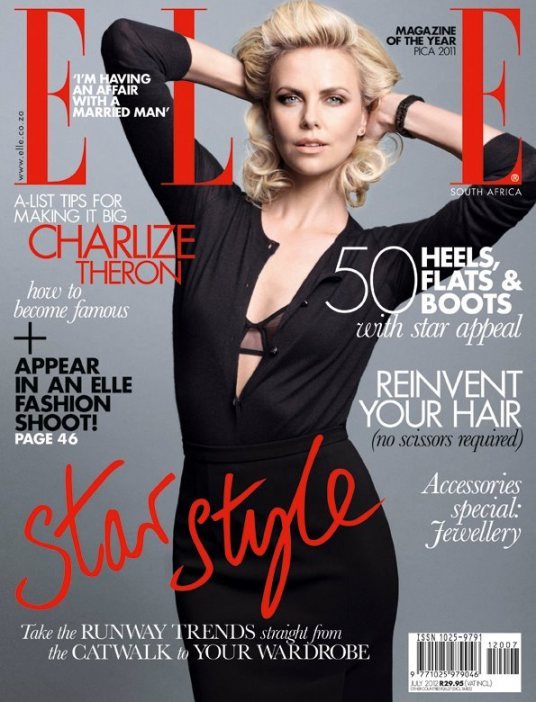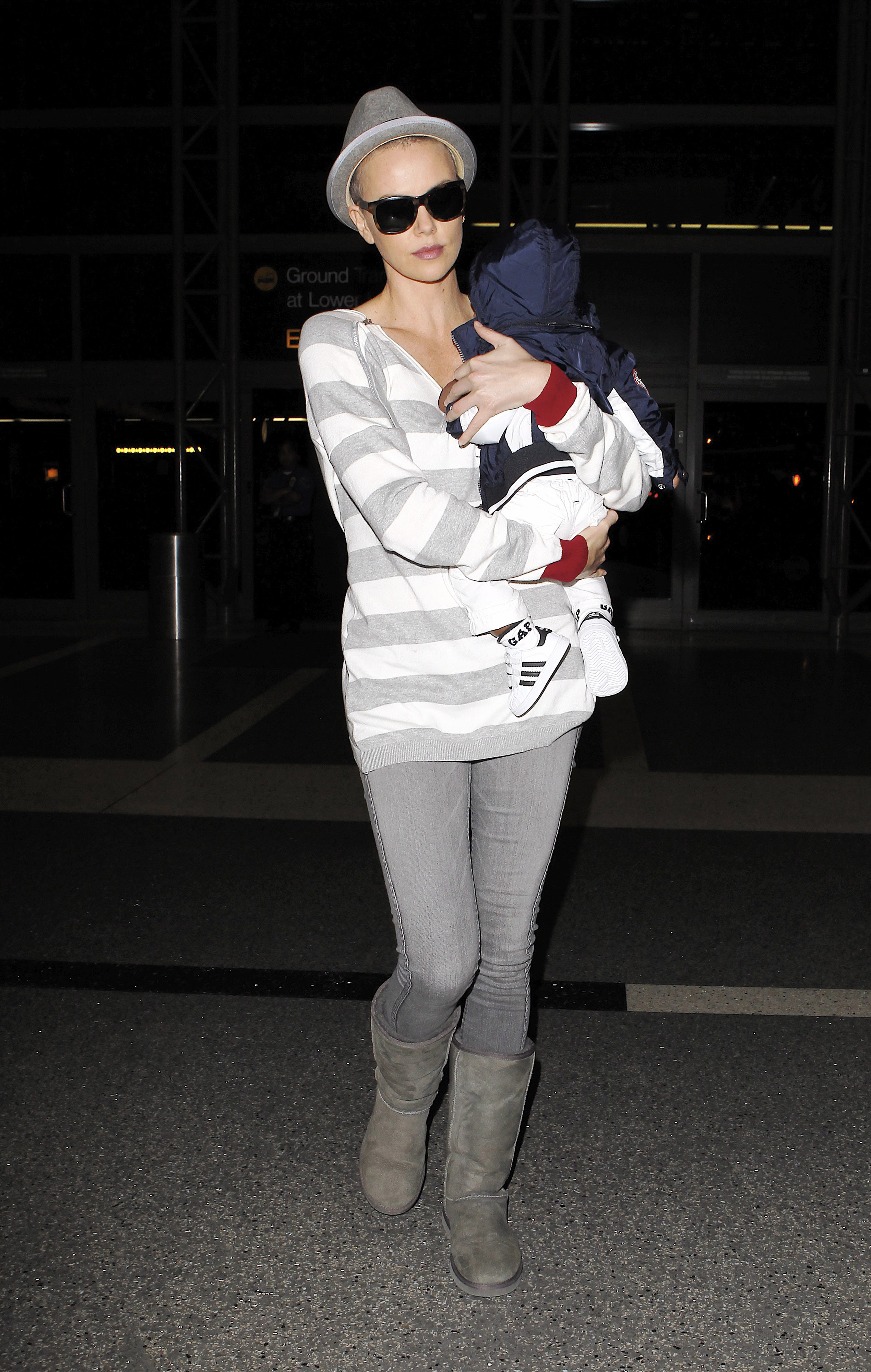 See Charlize's style evolution!