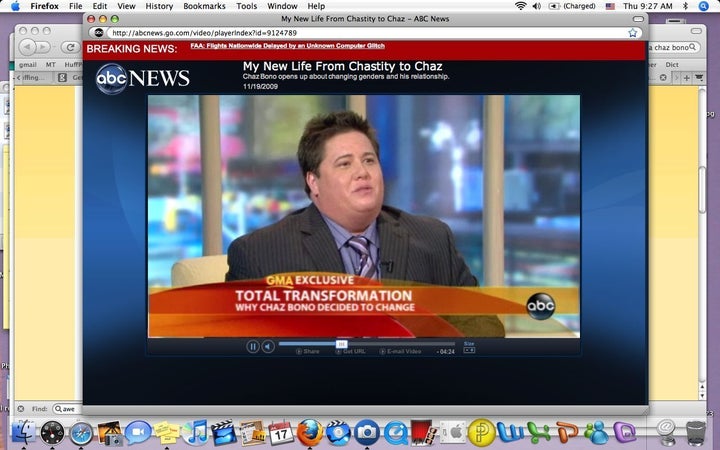 **AP Text, Scroll down for video**
NEW YORK - Chaz Bono says beginning the sex-change process to turn him from a woman to a man is "the best decision I've ever made."
The 40-year-old writer, activist and reality-TV star, who was born a girl to Sonny Bono and Cher, says he's eight months into the years-long transformation and says he feels great.
Formerly called Chastity, he told ABC's "Good Morning America" on Thursday: "Life is short and life is precious. This is who I am. I need to finally be who I am."
Bono says he always felt like a boy growing up and came out as a lesbian 11 years ago. Now he's undergone gender-reassignment surgery and hormone therapy.
He tells ABC: "To me, gender is between your ears, not between your legs. I've felt male as far back as I can remember."
Popular in the Community