As guests walk through the stained glass door of Mezze, a newly opened restaurant in West Hollywood, they are greeted with a wall of aromatics. Literally, guests can walk up and stick their noses inside canisters of herbs and spices -- everything from star anise to cinnamon sticks to dried limes. This first impression provided by this intimate sensory experience sets the stage for lunch or dinner at Mezze.
After twelve years of experience at some of LA's finest restaurants including Craft, Melisse and Vincenti, 28-year-old chef Micah Wexler opened his first restaurant this past March. Occupying the space that previously housed Sona (hardly recognizable after Waldo Fernandez's renovation), Mezze is Wexler's modern take on Middle Eastern and Mediterranean fare with an emphasis on the sharing of both small and large plates. Think of it as the Tapas 2.0.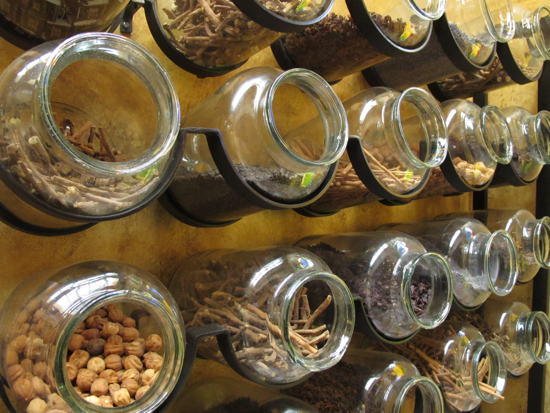 Heather Taylor: When did you develop a passion for food?
Micah Wexler: I know a lot of chefs who would answer this question and talk about the first time they had an oyster or picking beets on their family's farm but for me, I never had an "aha" moment. My passion for food has been with me for as long as I can remember; it's like my fingers, they've just always been a part of me. When I was a kid I was always cooking with my grandmothers, my mom and my dad. I remember watching my mom and grandmothers getting ready for the big Jewish holidays. They would be cooking nonstop for days, pouring their souls into the food. My excitement around that would build for weeks and it has become a big part of how I cook today. The way I think about it is if you can't taste the depth and soul in my food then I'm doing something wrong.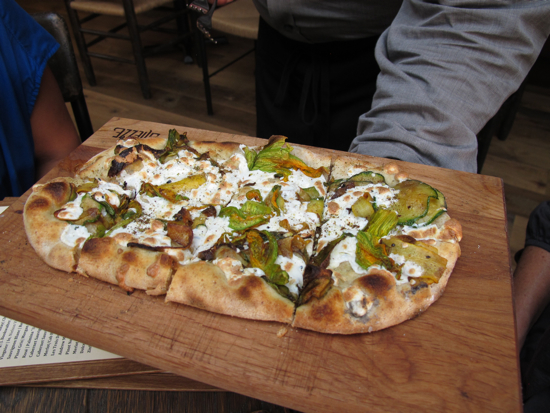 HT: Can you describe the style of food you cook at Mezze?
MW: It's very important to me that my cooking always has a sense of place. I've been lucky enough to cook all over the world. What I learned while cooking in other countries is that it was my direct way of connecting with the people and gaining a better understanding of their culture. Cooking in Los Angeles is no different. I grew up in LA so of course I'm very familiar with this city's culture. Having a restaurant in California means the food has to thoroughly embody the seasons and what is locally available. It means fresh, vibrant flavors. But if I just did straight "California Cuisine" (if there even still is such a thing) I would get bored and I think my guests would as well. At Mezze, I try to take the environment around me and weave the flavors of the Mediterranean and Middle East into it. It's really important to me that the flavors be subtle and nuanced because I don't want to hit anyone over the head with spice. It also keeps the food interesting because as you're eating you recognize the main ingredients but then these other flavors keep slipping in and out of focus.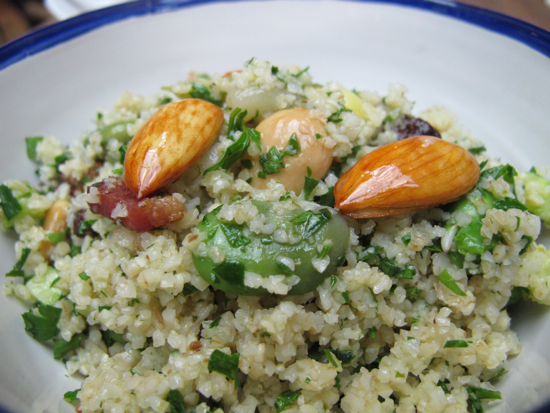 HT: To what extent have your personal travels influenced your cooking?
MW: I have traveled extensively through Israel since I was a kid. I've eaten all over the country from the big cities to tiny Arab villages. Before I opened the restaurant I did a three-week tour in Israel that was purely food focused. I shopped all of the open-air markets, worked in a few restaurants, and met some great chefs. I would really like to travel more in the Arab world but it's somewhat difficult right now given the political climate. Last year I ate at a restaurant in Jerusalem called Machneyuda. It was a really enlightening experience for me because as I was dining all I was thinking to myself was, the chef thinks like me; we're looking through the same prism. The restaurant is just off the central open-air market of the city where they have an abundance of local product. That's their starting point and then they infuse their soul into the cuisine to create a unique approach to Middle Eastern food.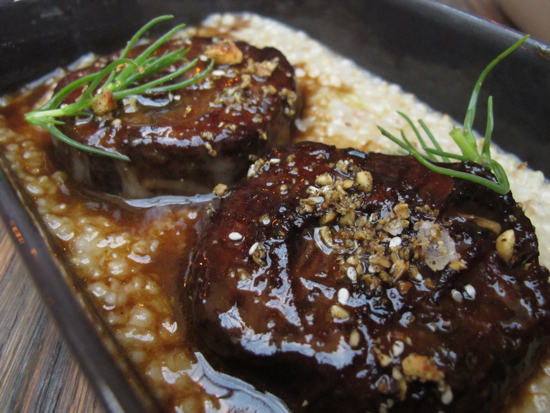 HT: What is an herb or spice that you couldn't live without?
MW: Baharat. It's a traditional Lebanese spice blend that can go great with meat, fish, and vegetables. Depending on the home you're in the ingredients can change somewhat. Mine is a blend of cinnamon, nutmeg, allspice, clove, coriander, and black pepper. I use it a lot to marinate and in sauces. It adds this depth to the food because it is both savory and sweet at the same time.

HT: Mezze boasts an open kitchen, which feels particularly friendly in terms of layout. Do you enjoy cooking while on full view?

MW: An open kitchen can often be a mixed blessing because you have to remember that you and your staff are constantly on display. Given that, I love working in open kitchens. I really became enamored with that style when I was working at L'Atelier Robuchon in New York. There, the guest sits just feet away from you and as a cook you are encouraged to interact. It's very satisfying for me to be able to see people's reactions when they eat my food. What's weird is that when you are in the heat of a busy service the dining room just melts away and I don't even realize I'm in an open kitchen.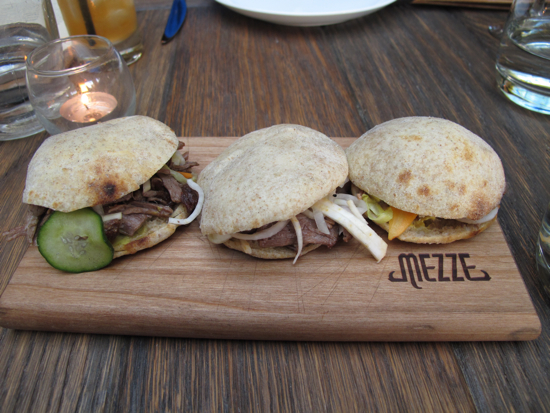 HT: What about Los Angeles inspires you in the kitchen?

MW: Everything. It's my primary source of inspiration because again it gives my cooking a sense of place. What I love about this city is how diverse it is. There are so many different cultures here I feel like I'm always discovering a new neighborhood and in turn their cuisine. I can't help but have that be a part of me and the food I cook at Mezze.

HT: Please tell us a bit about the recipe you have decided to share with us.
MW: I am sharing my recipe for braised Moroccan chicken wings. It's really easy to make and pretty quick, which is great for home cooks.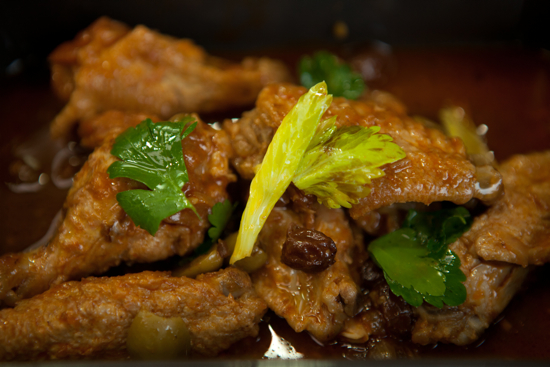 RECIPE
Moroccan Chicken Wings
Yields 10 servings

Ingredients:
5 pounds chicken wings
1/2 cup tomato paste
1 cup chicken stock
Pinch of cayenne pepper
1 tablespoon cumin
1 tablespoon smoked paprika
1 tablespoon coriander
2 onions, chopped
5 cloves of garlic, chopped
1/2 cup golden raisin
1/2 cup picholine olives
1/3 cup barberrys
Extra Virgin Olive Oil
Vegetable Oil

Instructions:
Brown chicken wings in vegetable oil until golden. Drain and set aside.
In a large pot, saute onion and garlic in extra virgin olive oil until carmelized.
Add spices and cook another 30 seconds.
Add tomato paste and cook until rust colored.
Add chicken stock, olives, raisins, and barberrys and allow to simmer.
Add chicken wings and braise until tender and cooked through.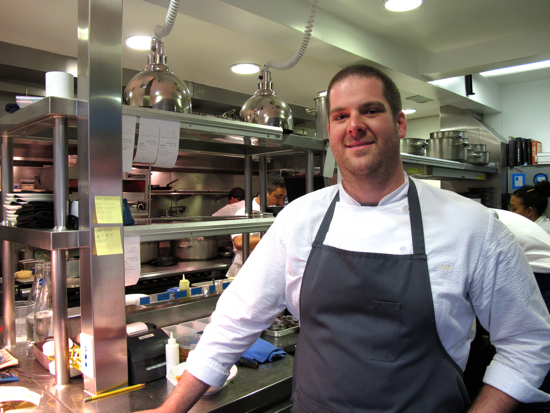 Mezze
401 North La Cienega Boulevard
West Hollywood, CA 90048
(310) 657-4103
All photography by Alex de Cordoba (Moroccan chicken wings photograph, courtesy of Mezze).
Chef Speak is a bi-monthly column by LA-enthusiast Heather Taylor in which she explores LA's diverse and dynamic food culture, featuring interviews with Angeleno chefs of-the-moment, seasonal recipes, and rising restaurants.
Related
Popular in the Community