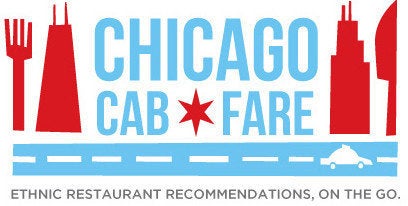 It's happened to us all: You flag down a cab and hop in, only to find the driver chatting it up on his Bluetooth. But that hasn't stopped Lakeview resident David Heiser, who makes a point to start a conversation with every one of his cab drivers. As soon as he shuts the cab's backseat door, Heiser opens the notes feature on his iPhone and is ready to ask his driver – who sometimes hails from a country like Ethiopia or Nigeria – for his Chicago restaurant recommendations; the most authentic places in the city to find his hometown favorites.
The 24-year-old account executive, who specializes in social media and word-of-mouth marketing, then moves the conversation onto his blog, Chicago Cab Fare, alerting readers to some of Chicago's best ethnic restaurants that may not yet be on the radar.
Heiser started writing about food as an undergrad at the College of Charleston, mainly, as his blog states, "as a way to trick fancy restaurants into giving him free meals" and to get his friends to stray from boring college-bar grub. But the idea for Chicago Cab Fare started one weekend morning around 3 a.m. when he was on his way home from the bars and began talking to his Ethiopian cabbie about his quest to find the best kitfo (an Ethiopian version of steak tartare) in the city. What turned into a simple recommendation from the driver got the wheels turning, and sparked an idea for a blog that would introduce food-obsessed Chicagoans to a slew of authentic ethnic eats around the city.
"I can tell if I enjoy something, if I think it's good, but I'm not going to be able to tell you how authentic something is," Heiser said. "And since I don't know someone from all of the countries whose food I'm interested in trying, I thought that it would be great to get recommendations from people who actually spent most of their lives in that country. I always chat with [the drivers] because I think that most of them have really interesting stories and are generally really nice guys."
Heiser takes two or three taxis per week and his process for scoring the recommendations is simple. Once inside a cab, he starts out by asking the driver two questions: "What country are you from?" and "Which Chicago restaurant has the best food from that country?" That's usually enough to make the drivers spill. Even though he's got a growing list of places on his blog (he's up to around 40 now), he doesn't have an official protocol in place for which ones he visits first. However, if a particular eatery gets lots of recommendations from numerous cab drivers, he'll likely put it at the top of his list. For example, Heiser said at least ten different drivers recommended Indian-Pakistani restaurant Usmania on Devon in West Rogers Park, which was enough for him to make a point to visit.
On Heiser's blog, restaurants are listed by region and then further broken down by country. For visual-types, there's also a Google map that color-codes and charts out each place by location and distance to one another, so you'll have a pretty good idea of how much your cab (or bus) fare will be when visiting one of these restaurants.
"A lot of these places I've walked in and have literally been the only person who wasn't speaking the language of the owner and the only person who wasn't from that country," Heiser said. "For example, Little Bucharest Bistro. [We] went out there and they have an English-language menu, but they also have a Romanian menu, which includes some things that aren't on the English menu because they don't think that Americans are going to want to order them, and so that's how we ended up trying their tripe soup which was actually really, really outstanding."
With a growing readership, Heiser plans to add more functionality to his blog, allowing users to share their own recommendations from cab drivers and pool resources together for a more dynamic experience. For now, he's just a one-man show, but he looks forward to being able to add more ethnic restaurants in a variety of neighborhoods, and from a wider variety of countries.
"In Chicago there's such a wealth of ethnic diversity and I think that if you don't take advantage of the opportunity to try food from all of these different countries, you're really missing out on a valuable cultural experience," Heiser said. "And making sure you're eating at the most authentic places on the list, even if there's some culture shock, you're really trying something that you don't have the option to try in a lot of other cities."
Calling all HuffPost superfans!
Sign up for membership to become a founding member and help shape HuffPost's next chapter