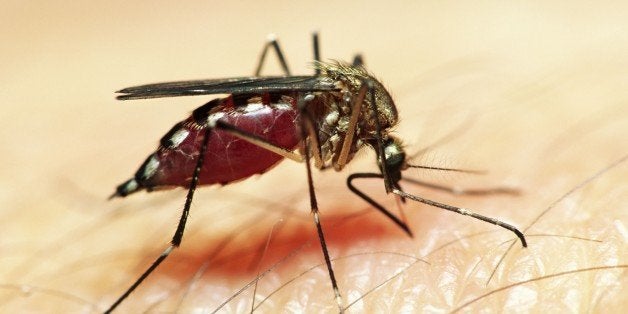 Beware of mosquitos. In some places, they could be carrying a very unpleasant virus with symptoms similar to dengue fever.
"Right now, we are worried about chikungunya in the U.S.," Roger Nasci of the CDC told NPR. "In fact, we expect that over the course of the next months or years -- as this virus spreads through the American tropics, and we see more travelers coming into the U.S -- we will see local transmission."
For those infected by a bite from a virus-carrying mosquito, symptoms such as fever and joint pain appear within three to seven days, according to the CDC. Other signs of illness -- a rash, headache or muscle aches -- may also appear and tend to last about a week.
However, patients may feel pain in their joints for months, or even years, after the initial infection. Chikungunya is fatal in only the most extreme cases. While there is no medication to treat chikungunya, patients can ease symptoms with pain-reliving drugs and by drinking fluids to ward off dehydration.
Those who believe they may have contracted the viral disease should contact their doctor.
REAL LIFE. REAL NEWS. REAL VOICES.
Help us tell more of the stories that matter from voices that too often remain unheard.
BEFORE YOU GO
PHOTO GALLERY
The Coolest Insects EVER