Despite the same blue eyes, subtle grin, and cheery disposition, the two sides of the image of Noah below tell very different stories.
At just 4 years old, Noah on the left is a cancer patient living with AML, a serious, rare form of leukemia. After years of chemotherapy, a bone marrow transplant, and seemingly endless hospitalization, Noah on the right is living cancer-free and happily — just like every 7-year-old should be.
Noah had been an actual patient of Children's Cancer Center at the University of Mississippi Medical Center. The before and after images of him were highlighted in the hospital's recent "My Life is Proof" marketing campaign.
Noah's photos are a reminder that he is one of many inspiring kids whose brave spirit has helped them battle cancer.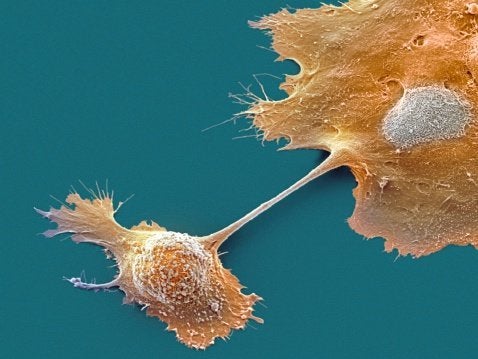 10 Facts About Cancer That May Surprise You