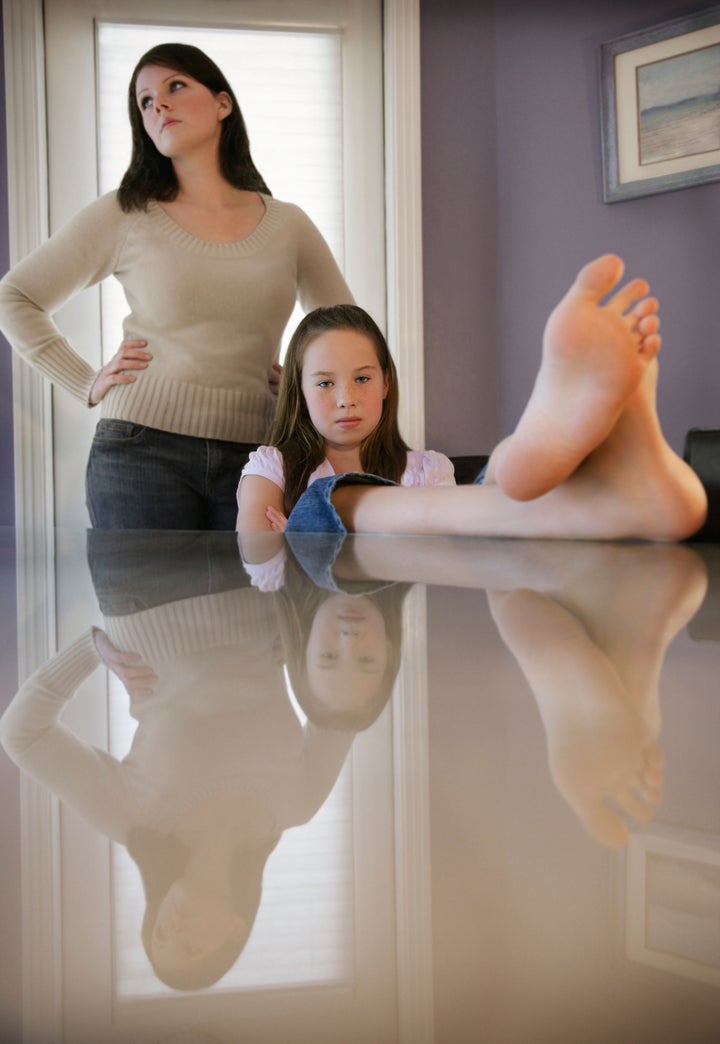 For years I assumed my older son was like my husband. After all, they looked exactly the same. So I decided he would have his Dad's love of math and science, and his same ordered approach to learning, and his general left brain existence.
Slowly, however, it dawned that my boy was actually ME with my husband's face. He was a dreamer, a storyteller, and he led with his emotions. This took a little recalibration and adjustment.
Then my younger son came along. I'd learned my lesson this time. I looked for bits of me and bits of his Dad, and it took a while to hit me that he was neither of us. He was entirely his own creation. Funnier than anyone in the house. More stubborn (and that's saying a lot given his genetics.) Moving entirely at his own pace (try to rush him, he slows down.) At home in the world in a way his parents certainly weren't at his age.
When expectations for your children clash with their reality is the subject of a wonderful piece by the always thought-provoking Sue Shellenbarger in the Wall Street Journal recently. Specifically she focusses her lens on families where the parents are hard-driving Type A personalities and the children are more mellow Type Bs. Or vice-versa.
When parents and children are temperamental opposites, the results can be explosive. Type A parents, driven by nature, often have to ease up on Type B kids, who are more dreamy and mellow. When the pattern is reversed, relaxed Type B parents often feel outpaced by revved-up Type A offspring. These matchups can cause conflict beyond the normal parenting challenges, and solutions may require parents to adjust expectations and tactics.
This particular category of personality disconnect, she writes, is made all the more fraught by the looming "finish line" of parenting: college admissions.
Jim Lin, of Los Angeles, a business-development director for a software company, was raised by an ambitious Tiger Mom. He grew up consumed with homework, learning Chinese, piano and violin. He is competitive, so the approach suited him in some ways, and he graduated from Harvard. "I realized my parents' dreams," he says. But it wasn't until college that he discovered his passion for martial arts.

He has resolved to raise his Type B son Marcus, age 9, differently. "My challenge raising a son is to find that fine line between letting him do things that will eventually get him into college versus letting him be a kid," Mr. Lin says. He consciously tempers his Type A tendencies and encourages Marcus to discover his own passions by trying various sports and hobbies.
But alphabetical dischordancy is not the only way to be out of synch with your child. And college is not the only reason to find the sweet spot between their personality and yours. There are parents who are extroverts and children who are introverts, and vice versa. Parents who are artists and children who are athletes, and the other way around. Parents who raise children with different gender preference, and political worldviews and religious comfort zones.
One of the central joys of parenting can be discovering who your child truly is. And one of the greatest discomforts can be realizing that they really aren't an extension of you.
Are you and your children antonyms or synonyms? How do you navigate the gap?