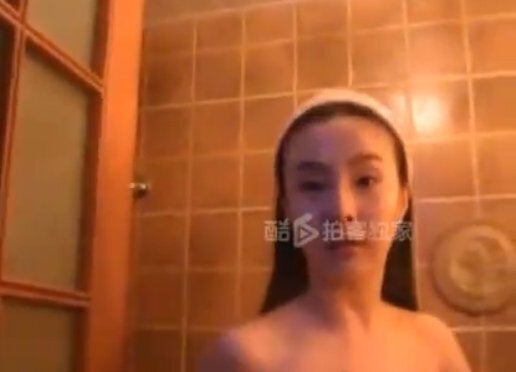 A Bejing mother has sparked international outrage after she posted a nude video of her 26-year-old daughter on the Internet in an effort to find a prospective match.
As China Smack is reporting, about 1.5 million people have already viewed the video on five popular dating sites. In the video, which first appeared on a site called Ku6, the daughter is seen showering as the mother desperately proclaims, "Oh, see how old you are and still want me to help you wash your back? I am trying to help you find a prospective marriage partner. What kind of qualifications you want -- speak them out!"
The daughter introduces herself as Gan Lulu before noting, "I have not had a boyfriend and this is not because I am ugly. Unfortunately no one wants me...so now, I am seeking a prospective marriage partner. No matter whether or not you guys think I am special, I am a rather distinctive person. I am not that annoying, so I don't believe that there is no one who wants me."
Various news sites and blogs have speculated that the daughter in the footage is a Chinese actress and that the footage is genuine.
View a censored version of the video below: