Authorities may be hesitant to put their money where their mouths are after offering a huge reward for Christopher Dorner, the man held responsible for four murders in a spree across Southern California.
There's no shortage of people who might try to claim the reward. Police said that more than 1,000 tips came in during the manhunt for the ex-cop who declared war on members of law enforcement, according to the Guardian.
Richard Heltebrake, one of two people taken hostage by Dorner, told CBS Los Angeles he would "absolutely" try to collect his share of the bounty. Heltebrake called police after he freed himself.
"Dorner was cornered but not captured," an unidentified source at the Los Angeles Board of Supervisors told TMZ.
"Yesterday leaders from throughout the region, including leaders from businesses, came together to pool resources and protect our core value of public safety," Villaraigosa said. "Collectively this group, led by my office, is posting a reward of $1 million for information that will lead to Mr. Dorner's capture."
"Is it the arrest and conviction? Is it the ability to locate the individual who is wanted?" Zine told CBS Los Angeles. "There's a lot of factors. It's going to be up to the legal experts to make that determination."
Before You Go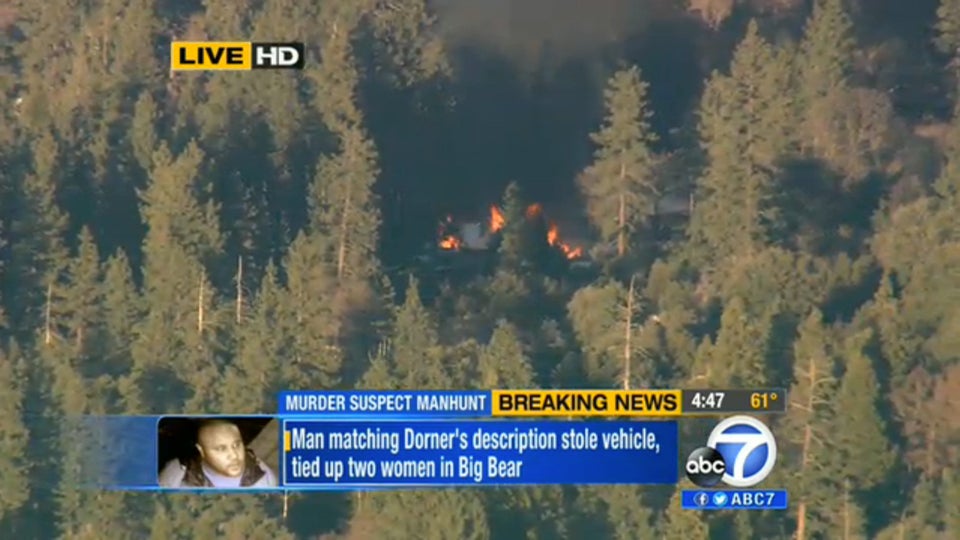 Christopher Dorner Manhunt
Popular in the Community