You'd think that starring in movies like "Jurassic World" would give Chris Pratt some extra cool points with his son. But it seems 4-year-old Jack is not impressed.
During Pratt's appearance on "The Tonight Show" on Tuesday, host Jimmy Fallon asked him if his son understands that he's in movies. The actor said Jack sort of gets it but not completely.
In fact, his son recently visited Universal Studios and believed that a performer dressed as Pratt's character from "Jurassic World" was the "real" guy who inspired the film.
"I'm like, 'That guy? No, I'm the guy!'" Pratt recalled ― to which his son replied, "No, he doesn't do it on TV. He's the real guy. I think it's the character your guy is based on."
Pratt said the same thing happened when Jack went to Legoland and saw the real Emmet from "The Lego Movie."
While the kid's confusion may seem like an adorable misunderstanding, Pratt says he's onto Jack's tricks.
"I think he knows," the actor joked. "I think he's just being mean."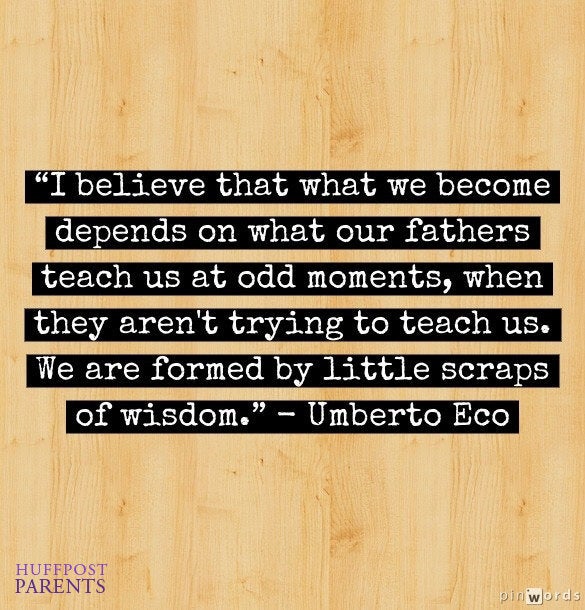 Great Quotes About Fatherhood