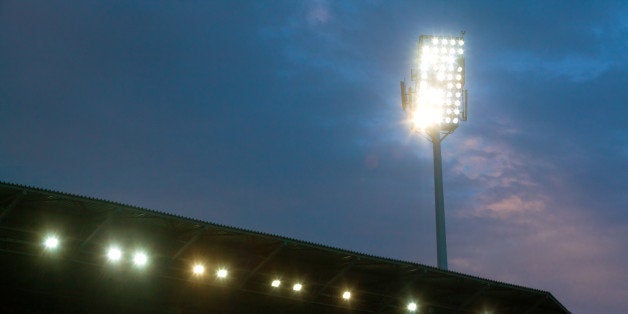 The way the body's natural circadian rhythms work could give West Coast NFL teams an advantage when they play night games against East Coast teams, a new study suggests.
Researchers from Harvard Medical School, Stanford University and the University of California, San Diego, analyzed 106 games played after 8 p.m. ET between West Coast and East Coast NFL teams from 1970 to 2011, and compared the outcomes of these games with 293 daytime games played by East and West Coast teams.
They found that after accounting for other potential factors like injuries, home-field advantage and team quality, the point spread was beat in 66 percent of games by West Cost teams when they played East Coast teams after 8 p.m. ET. They also beat the point spread by 5.26 points, on average.
However, researchers did not find any such association for games played during the daytime hours.
"Professional football players playing close to the circadian peak in performance demonstrate a significant athletic advantage over those who are playing at other times," researchers wrote in the SLEEP study. "Application of this knowledge is likely to enhance human performance."
Researchers noted that past studies have shown that late afternoon may be when athletic performance peaks, thanks to our circadian rhythms. This could explain why West Coast teams seem to have this advantage for night games.
"Applying principles of sleep physiology to competitive sports has the clear potential to yield a significant and natural athletic performance advantage," study researcher Dr. Roger S. Smith, of the Brigham and Women's Hospital Sleep Disorders Program at Harvard Medical School, said in a statement. "So if you are an athlete looking for a natural performance advantage, or if you just want to improve your health, talk with your doctor about your sleep."
This isn't the first time West Coast teams have been found to have an advantage due to circadian rhythms. Deadspin reported on a Stanford study that looked at Monday Night football game match-ups between West Coast and East Coast teams over the past 25 years:
A West Coast team won 63 percent of the time, by an average of two touchdowns. The games were much closer when an East Coast team won, with an average margin of victory of only nine points. By picking the West Coast team every time, someone would have beaten the point spread 70 percent of the time.