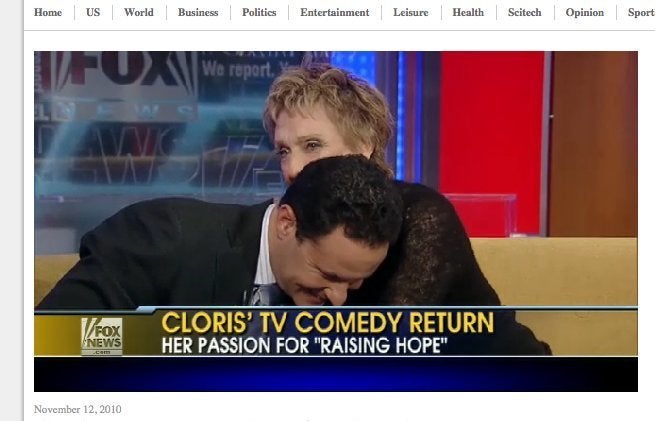 Put this one in the category of "this actually happened on television this morning": veteran actress Cloris Leachman licked "Fox and Friends" co-host Brian Kilmeade on the neck.
The incident came on Friday's show, when Leachman was on to promote her Fox sitcom "Raising Hope." She noted that she often licks things on the show, and sometimes even licks Greg Garcia, who created "Raising Hope," on the neck.
"Can you demonstrate on Brian?" co-host Steve Doocy asked. Leachman was only too happy to oblige.
Kilmeade was a good sport. "I haven't been licked in over an hour," he joked.