Some technological advances make life a whole lot easier ― for example: smart phones, GPS systems, automatic flush toilets. Others can turn life into one big party.
Enter, the "tequila cloud."
The Mexico Tourism Board teamed up with creative agency LAPIZ to create a cloud that produces raindrops of tequila, as a promotional stunt to attract tourists from Germany.
The contraption was synced with the local weather patterns, so whenever it rained in Berlin, the "tequila cloud" would rain too, according to LAPIZ.
But don't get too excited. This cloud won't be able to float freely outdoors.
This alcohol-infused cloud is actually a tequila-based mist held together by a plastic container that helps the mist keep its cloud-like shape. A team at LAPIZ used ultrasonic humidifiers to "vibrate" the tequila at a frequency that turns the alcohol into the visible mist. Then, that mist is pushed into a plastic container, where all the magic happens.
"The tequila was pushed into an invisible plastic structure where sprays of tequila mixed with the vapor formed the cloud," Luciana Cani, the agency's executive creative director, told The Huffington Post.
The vapor and sprays of tequila condense inside of the plastic, then drops form the cloud, under which drinkers can hold out their shot glasses.
"With the plastic, we created a base the vapor could form around," Cani said. "But the most important function of the plastic was to work as a condensation surface for the tequila mist."
When asked about the spout beneath the cloud, as seen in the art exhibit below, a representative for LAPIZ told HuffPost that it pours out tequila for anyone who doesn't want to wait for the cloud to "rain."
The "tequila cloud" may have just been a promotional stunt to get Germans to vacation in Mexico, but we're hoping that scientists are out there taking notes.
Bars with clouds of whiskey and vodka could be the future of nightlife.
Related
Before You Go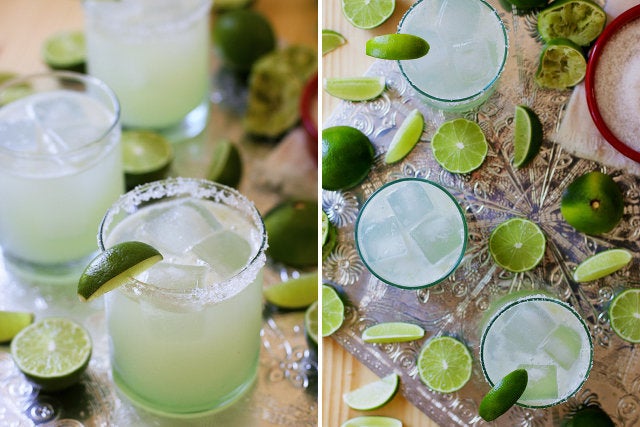 Tequila Cocktails