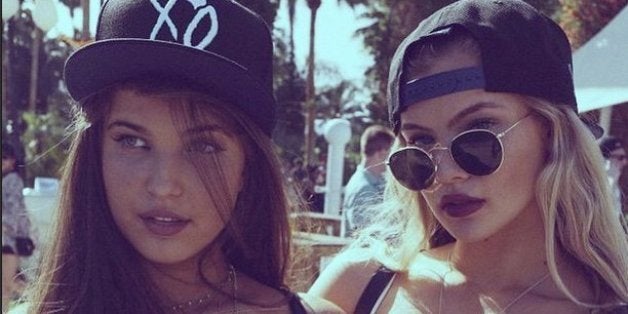 The best friends' looks included flash tattoos, perfect eyeliner, a body chain and a tongue-in-cheek "Rolling" T-shirt with a roller skate on it. According to BuzzFeed, the girls first got noticed when professional photographer Bryant Eslava captured them dancing together.
D'Alessio's and Canseco's carefree, stylish pictures quickly spread across social media. "I was so surprised," D'Alessio told The Huffington Post. "I honestly just thought nothing would come of it!"
"I think it's a great place for young people to market themselves," she said of social networks like Instagram and Vine. "It's also a super fast way to get your name out."
Now, D'Alessio's returned to normal life at Beverly Hills High. She says she plans to go wherever life takes her and seize whatever opportunities come her way. Ultimately, she dreams of attending UCLA.
Related
Popular in the Community