American swimmer Cody Miller won a bronze medal in the 100-meter breaststroke on Sunday, overcoming a rib condition that he has had since childhood.
"So happy," he told NBC after winning. "I have been dreaming about this since I was a little kid, and you never really think it's going to happen until it happens."
Miller clocked in at 58.87 seconds, breaking the U.S. record for the event. The 24-year-old has a medical condition called pectus excavatum, which makes his chest appear caved in. In severe cases, a person's heart or lungs can become impaired.
For more Olympics coverage:
Before You Go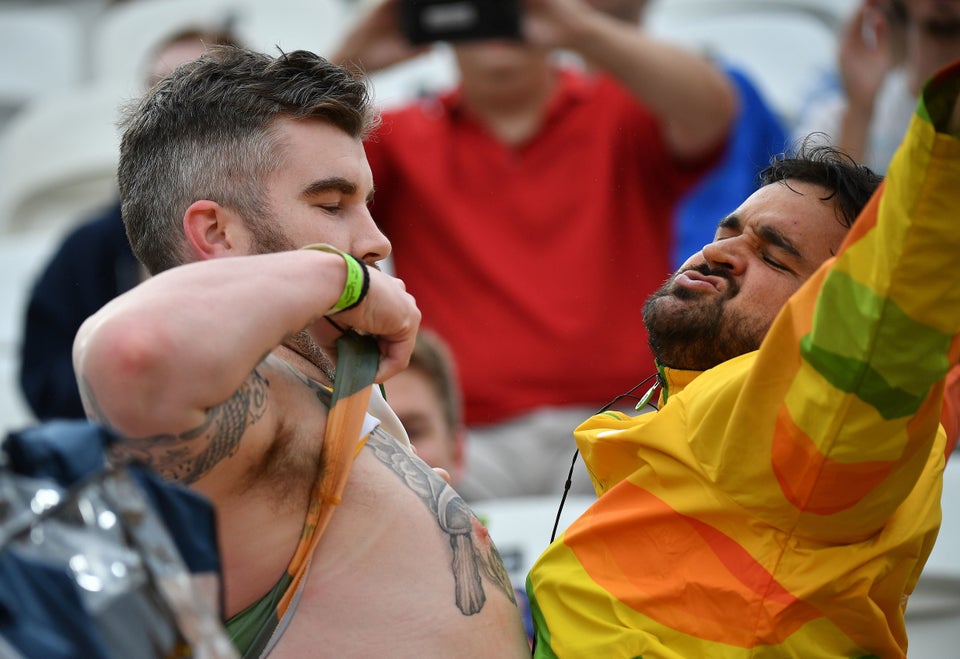 Photos Show Olympics Fans Are The Best Fans
Popular in the Community