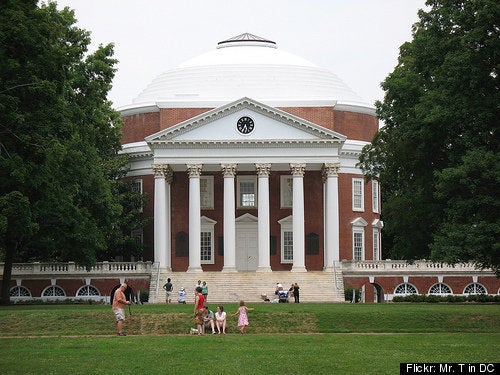 Application numbers to competitive schools grew dramatically this year, with the University of Pennsylvania, Princeton, Duke and Brown seeing increases of up to 20 percent.

Princeton's applications for freshman admission increased by 19 percent, while the number of applicants to Harvard, the most selective college in the Ivy League, rose 5 percent. Brown University's applications soared 20 percent while Duke University's jumped 12 percent.
The most selective colleges so far this year include Harvard, Princeton, Stanford, Yale and Columbia, all of which admitted less than ten percent of applicants. The Columbia Spectator has a graph comparing 2009 and 2010 admissions statistics across the Ivies.
Harvard accepted 6.9 percent of its record applicant pool -- more than 30,000 applied. The Harvard Crimson reported from the scene of the application mailings:
A chain of about 30 admissions officers, staff, and students who work in the office passed the boxes of letters from the basement of Byerly Hall into the mail truck just before noon yesterday.

"That's 28,000 broken hearts," one member of the chain said nonchalantly, passing trays stuffed with rejections down the line.

Another staffer responded reassuringly, "There's always graduate school."

At the University of Pennsylvania, the acceptance rate dropped from 17.1 percent to 14.2 percent, but the SAT scores and ethnic breakdown of the incoming class changed only slightly. Cornell experienced a small change, admitting 18 percent of its more than 36,000 applicants, down one percent from last year.
In the midwest, Washington University in St. Louis received 25,000 applications this year, the largest amount in its history. Northwestern similarly saw a significant increase in applications -- 9 percent, according to Business Week. The school admitted 23 percent of applicants, a decrease of 4 percent.
Tufts University saw its third-largest application group of all time, with 15,437 prospective students. The school accepted 24.5 percent of them, its lowest acceptance rate in nine years.
Admissions rates at some public schools remained steady. The University of Virginia's acceptance rate increased slightly to 30.67 percent, up from 28.9 percent last year. The University of Texas experienced a small decrease in applications of about one percent.
See the New York Times' spreadsheet of 2010 admissions statistics here.
Related
Popular in the Community