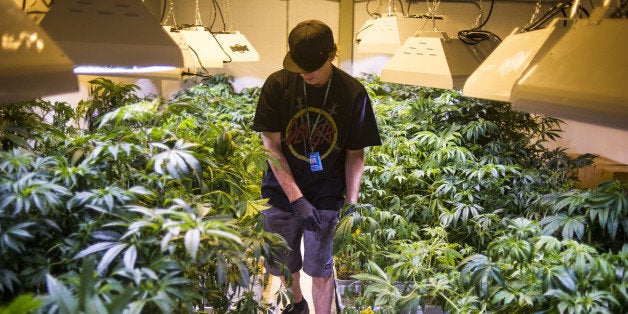 DENVER -- "It's tough to get the stoners to the polls," budtender Maxwell Cranford said from behind the counter at The Clinic, a medical and recreational marijuana dispensary located less than a mile from the state capitol here.
As Cranford's remarks suggest, the legalization of recreational marijuana hasn't been a potent issue thus far in Colorado's gubernatorial and Senate races, despite polarized public opinion on the matter. Indeed, an informal survey of industry employees revealed that they're not concerned that Democratic Gov. John Hickenlooper's Republican opponent, former Rep. Bob Beauprez, would threaten the industry if elected.
"It's dumb for [Beauprez] to say that because it's making so much money for the state," said Mandy Perras, a colleague of Cranford's at The Clinic.
The Clinic, where Cranford and Perras advise visitors on the relative merits of brownies vs. cookies, suckers vs. sodas and indica vs. sativa, is a typical Denver dispensary. It could be mistaken for a doctor's office, except that it fastidiously checks whether visitors are 21.
Asked whether they were voting with the fate of the industry in mind, neither Cranford nor Perras said they thought legalization was in danger of being reversed, regardless of the election's outcome.
The two employees didn't express much enthusiasm for Hickenlooper, who said during a debate that he thought voters were "reckless" to approve Amendment 64, which legalized marijuana in the state. Hickenlooper's leadership implementing the measure, however, has been generally well-regarded.
At the Native Roots dispensary downtown, budtender Ryan Hicks agreed that the industry, which has already generated millions of dollars in revenue, wouldn't be threatened if Beauprez prevails in November.
"Business is good, states all over are copying us, it's creating jobs," he said. "The industry's here to stay."
Unlike in the governor's race, marijuana legalization hasn't come up in the close contest between Sen. Mark Udall (D) and his Republican challenger, Rep. Cory Gardner, though the candidates have taken opposite approaches in Congress to how federal authorities deal with the industry.
Gardner was one of just two members of Colorado's congressional delegation to vote against an amendment that prohibited enforcement of federal drug laws against state-licensed medical marijuana businesses. He also wrote a letter to Attorney General Eric Holder last year questioning the Justice Department's authority to allow Colorado to opt out of federal drug laws. Udall, for his part, has advocated for the federal government to allow marijuana businesses access to basic banking services.
Though the National Cannabis Industry Association and the Marijuana Policy Project have both given $2,500 to Udall's campaign, pro-marijuana advocates haven't engaged in much political activity on the ground in support of his re-election bid. NCIA spokesperson Taylor West suggested that since sales are booming, "there's only so much energy [marijuana] businesses can give to being politically active."
The Marijuana Industry Group's Mike Elliott offered another explanation for why the issue hasn't flared up in the race, calling cannabis legalization "a tricky political issue that defies conventional political norms."
"Gardner's in a very weird spot of being this tea party Republican, pro-small business, pro-states' rights candidate who said 'Please stop my state from implementing the will of the voters,'" Elliott explained. "Talk about a weird place to be in -- his own values are contradictory to the position he's taken."
Elliott's group held a fundraiser for Hickenlooper in August. In general, however, the gubernatorial race hasn't attracted significant spending from groups on either side of the legalization debate.
Rachel O'Bryan, a spokeswoman for Smart Colorado, a nonpartisan nonprofit that advocates for stricter regulations, said that she could envision the marijuana industry having more influence in the future as revenues continue to reach new highs.
"There's the potential for well-financed industry to move opinion," she said.
There is one issue, however, that elicited a much stronger reaction from the marijuana industry employees HuffPost talked to -- an issue that has nothing to do with cannabis.
Amendment 67, a measure that will appear on Colorado's ballot in November, would expand the definition of a person in the state's criminal code to include "unborn human beings." Opponents say the measure could ban abortion and some forms of contraception.
That warning had been absorbed by Hicks, Cranford and Perras, all three of whom said they'd be voting against the measure. And they won't even have to venture far from their couch, because for the first time ever, every registered Coloradoan will receive, and be able to return, their ballot through the mail.
Before You Go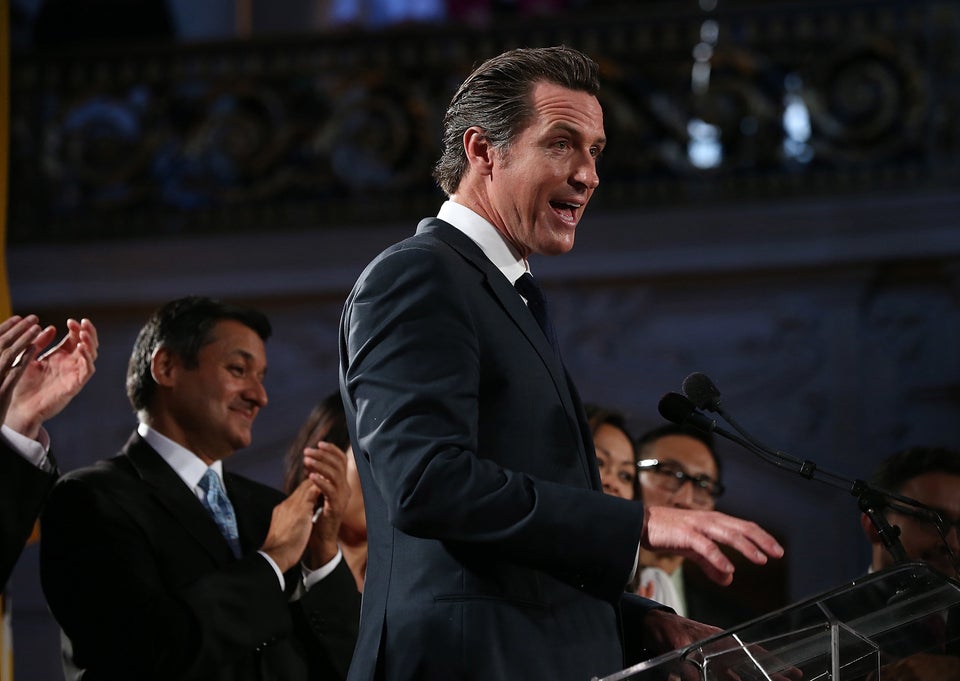 Politicians On Pot
Popular in the Community