Colorado Gov. John Hickenlooper (D) said Tuesday his state's recreational marijuana law is not "reckless," as he called it a day earlier, but "risky."
"Context is everything," Hickenlooper said in a statement, first reported by International Business Times. "I was asked if I thought it was [emphasis Hickenlooper's office] reckless to legalize marijuana in Colorado -– perhaps risky is a better word. While I believe it was risky for Colorado to be the first state to step away from a failed federal policy given all of the unanswered legal questions and implications, the adoption of Amendment 64 by Colorado voters sent a clear message to the federal government that marijuana should be legal and regulated."
"Is it risky now?" the governor asked. "It is certainly less so. We have a robust regulatory enforcement system that would not have been possible without the partnership of the marijuana business owners, activists, law enforcement officials, regulators, parents, policy experts and stakeholders. Together we have worked tirelessly to ensure a safe and fair system that protects the public health, diminishes the underground market, and educates and keeps marijuana out of the hands of our children."
Hickenlooper said the state remains committed to carrying out the will of voters, obtaining access to banking for marijuana businesses, and maintaining a fair regulatory system.
On Monday, Hickenlooper was asked during a gubernatorial debate about other state governors who may be considering legalizing marijuana.
"I would view it as reckless before we see what the consequences are" in Colorado, Hickenlooper said. His Republican challenger, Bob Beauprez, agreed with the "reckless" characterization, according to Politico.
The governor later expanded on the state's legalization, saying: "I think for us to do that without having all the data, there is not enough data, and to a certain extent you could say it was reckless."
"I'm not saying it was reckless, because I'll get quoted everywhere," Hickenlooper added. "But if it was up to me, I wouldn't have done it, right. I opposed it from the very beginning. All right, what the hell -- I'll say it was reckless."
Colorado and Washington are the only two states to have legalized recreational marijuana. Voters in Oregon, Alaska and Washington, D.C., will decide on legalization next month. Twenty-three states, including Colorado, have legalized marijuana for medical purposes.
"It's nice to hear the governor doesn't actually think we're reckless," said Mason Tvert, communications director for the advocacy group Marijuana Policy Project. Prior to the passage of Amendment 64, Tvert pointed out, marijuana was sold by criminals in an uncontrolled, untaxed market. Now it's sold by legitimate, regulated businesses.
"How is that taking a risk?" Tvert asked.
Tvert said ending marijuana prohibition in Colorado was "far less risky" than ending alcohol prohibition in the state more than 80 years earlier. "Voters in 2012 had far more data available about marijuana than voters in 1932 had about alcohol," Tvert said. "It's because voters took that 'risk' that the governor was able to attend the Great American Beer Festival last weekend and broadcast his love of alcohol to the world via Twitter."
Hickenlooper tweeted support for the annual craft beer fest over the weekend:
Before You Go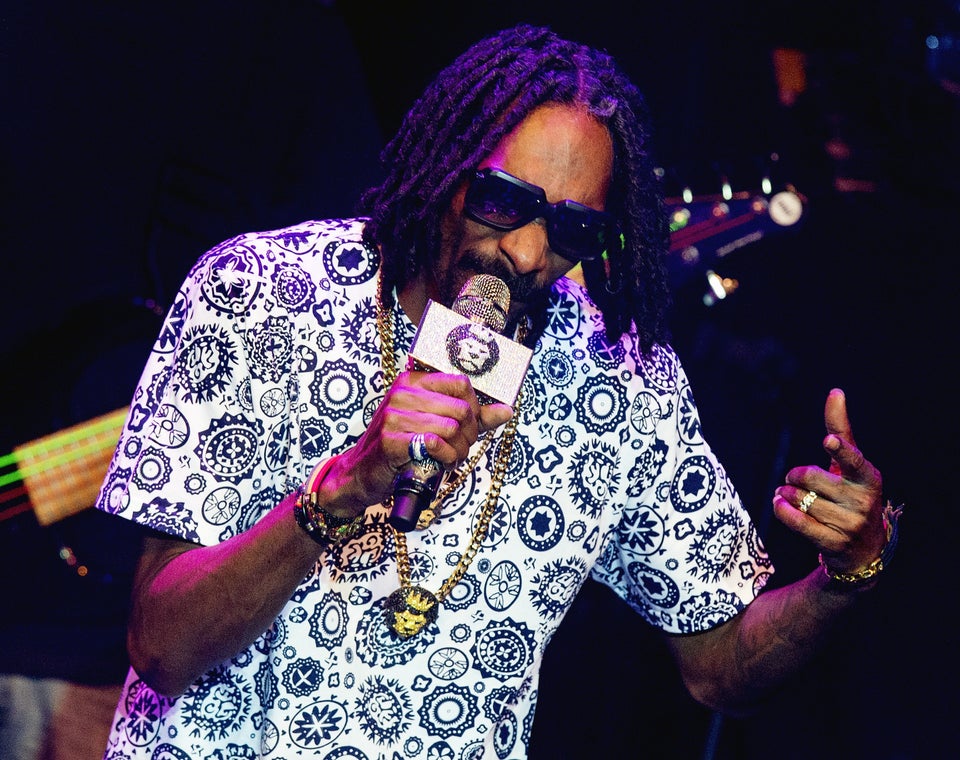 Top 50 Most Influential Marijuana Users
Popular in the Community