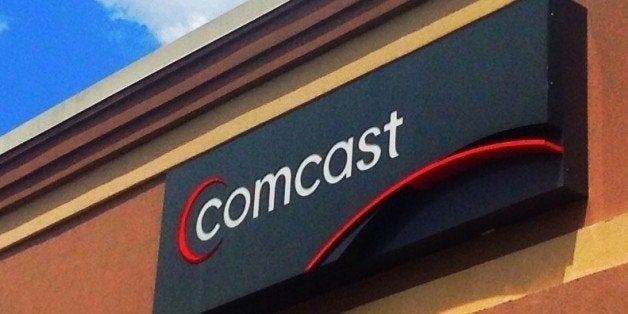 A brush with Internet fame helped one Comcast customer in Pennsylvania finally get the giant company's attention after months of trying.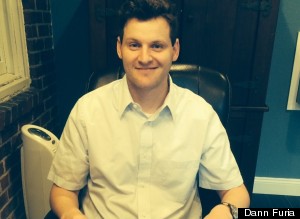 Dann Furia was hit with $1,320 in fees from Comcast.
Furia said he originally tried to cancel his Comcast service in July, and was hit by a $960 termination fee. Later, a $360 unreturned equipment fee was added to his bill -- though Furia said he had already given his equipment back.
"I essentially agreed to pay $1,000 just to not have Comcast," Furia told The Huffington Post over the phone. "How insane is that?"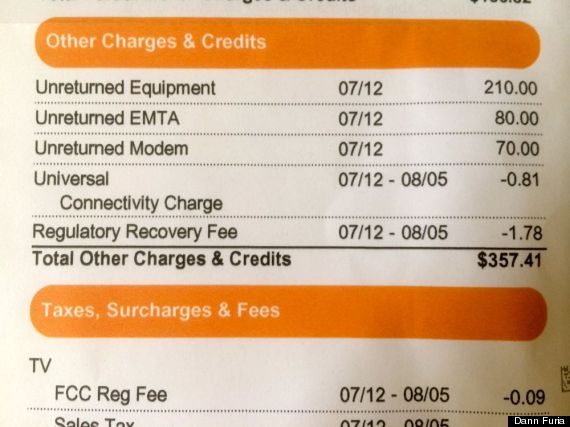 Furia's August statement, showing the unreturned equipment fee.
Comcast, for its part, told HuffPost that it credited Furia for the unreturned equipment fee on Aug. 2, which would have been before Furia posted his Reddit note. Jenni Moyer, a Comcast spokeswoman, said the company regrets the error.
"We're very sorry that this issue took so long to resolve for Mr. Furia. There was a problem processing the returned equipment which led to the mix up," Moyer said.
Comcast and Furia still aren't on the same page, though. While the cable provider said it has credited the unreturned equipment and termination fees, Furia said he's not completely clear on whether he owes the $1,320. Since he's no longer a customer, he can't log into his online account to confirm, he said. And the whole experience has left him so exhausted that he's not ready to try to get back on the phone with the company. Furia is due to receive his last statement from the company around Sept. 6, according to Comcast.
"What about the other tens of thousand of people who have no recourse to fight [these] fees? Or worse end up in collections?" Furia said. "It's hard not to feel angry for those people."
They might do better to do exactly what Furia did. It may be a "sad statement ... for the state of customer experience" in the cable sector, but documenting interactions with companies is one way that customers can hope to get better service, Stephen Beck, the founder and managing partner of CG42, told The Huffington Post.
But there is hope: Beck said that in almost all business sectors where customer frustration is high, a new company emerges to address those concerns. In Comcast's case, that means a new upstart could eventually challenge the infamous cable giant.
Related
Popular in the Community