For nearly three decades, comedian Tommy Davidson has been cracking up audiences with his stand-up routine and spot-on impressions of celebrities like Sammy Davis Jr. and Michael Jackson. In 1990, Davidson shot to fame when he was cast on the sketch comedy show "In Living Color," which garnered huge ratings for Fox during the first two seasons. But, like many comedians, Davidson faced many obstacles early in his life.
On "Oprah: Where Are They Now?", Davidson opens up about his childhood, which began in the early '60s, in the midst of the Civil Rights Movement. When Davidson was a baby, he says he was abandoned in a pile of trash by his biological mother, who lived in a poor, Southern community. "My mom who raised me, something told her to look behind this tire that was in a pile of trash, and she saw my foot," he says.
Davidson was rushed to a hospital, where doctors treated him for contusions and skull damage. "I was damaged pretty bad," he says. "[They] didn't even know if I was going to live."
By the time he was 2-years-old, Davidson was officially adopted by the woman who saved his life -- who also happened to be white. While interracial adoption was a rarity in the 1960s, Davidson has very fond memories of life with his new family. "You know, my sister looks like Cindy Brady," he says. "My brother looks like David Cassidy from the 'Partridge Family'."
Davidson shares more about his unorthodox upbringing on Saturday's episode of "Oprah: Where Are They Now?", airing at 10 p.m. ET on OWN.
Click here to see more from "Oprah: Where Are They Now?"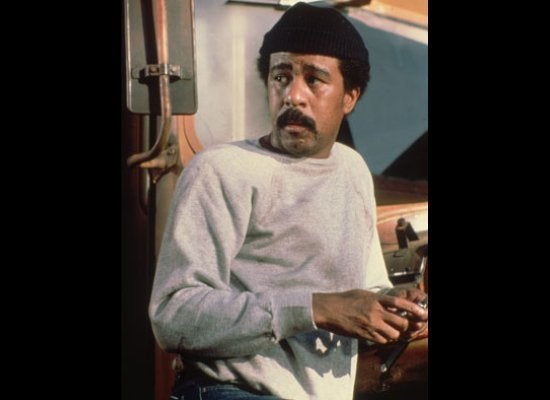 Black Comedians
Popular in the Community