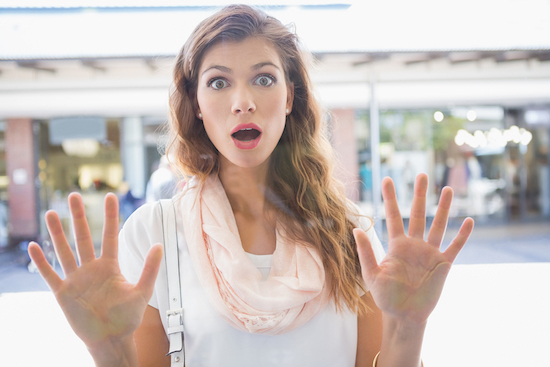 It is that time of year when most of us are shopping for the perfect gifts to give and for the best deals on them. Should I buy it online or at the store? Which model has the most features and best price? Which one will they like the best? Compare, compare, compare.
Unfortunately, for many people the comparison-shopping doesn't end with the perfect gift. The comparing continues on into their love lives too.
Comparing our lives to other people's lives can often be so automatic that we do not even realize we are doing it. We compare our jobs, professional titles, cars, houses, accomplishments, kids -- but we also compare our happiness, partners, and love lives.
It can happen so easily too. At the office party a coworker is excited to talk about the amazing way her fiancee proposed to her. And we think to ourselves, "I wish I had someone who loved me that much." In the stores it can seem like there are so many couples out together at this time of year, and they look so happy together too. It makes us wonder, "How come I can't be in a relationship like that?" At family get-togethers we hear about all the exciting adventures partners have shared over the past year. Then we question, "Why don't I have a partner like that?"
This time of year we are all expected to be happy and full of joy, but not all of us are. And when we comparison-shop our love life it is really easy to believe that everyone is happy but us. And so we ponder... "What if..." "If only..." "How come I don't..."
The holidays are one of the most difficult times of the year for a lot of people. For those who separated earlier this year this is the first holiday season alone. People who are going through a divorce have to learn how to accept their new reality and that the way the holidays used to be is no more. Those in unhappy relationships can have people all around them but still feel unloved and really alone. And for those who are single the focus on family and time together with loved ones can be extremely painful when you do not have that relationship you so desperately want.
Feeling lonely at the holidays is, sadly, really common. Unfortunately, our tendency to compare our lives to others, and more specifically comparison shop our love lives, only makes this feeling much worse. Yearning for what we do not have is not good for us. There is good reason why coveting is one of the 10 Commandments ("You shall not covet your neighbor's...").
A guy I am counseling right now is going through his first holidays separated. He is not going to see his kids at Christmas because his soon to be ex-wife insists that they follow their custody schedule exactly. Since it does not yet specify exceptions for holidays she is selfishly going to keep the kids with her all through Christmas. He is so unhappy right now and his misery is leading him to be hyper-focused on noticing happy couples and families because it is so what he craves, but does not have. He tells me that happy people are "everywhere."
We are all vulnerable to the temptation of comparing, so be careful to keep your comparison-shopping to gifts and not your love life this holiday season. If you are in an unhappy place (e.g. separated, divorce, unhappily married) right now you need to be extra careful, because comparing will only make you even unhappier.