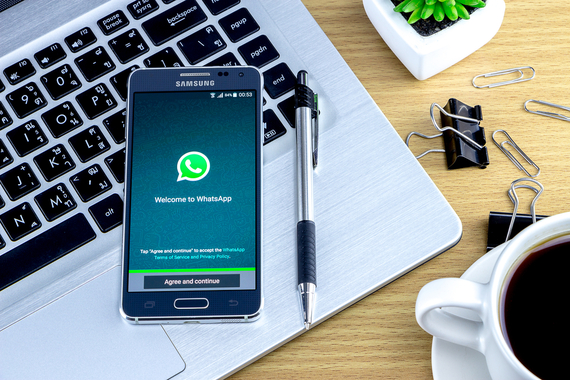 Image credit: Chonlachai / Shutterstock.com
Is your business drowning in meetings and conference calls? The average employee attends a staggering 62 meetings every month and executives spend nearly half their working hours sitting in meetings, per a recent TED talk. Unproductive meetings are a waste of time and money, costing businesses up to $37 billion in lost productivity every year.
Conference calls are often no better. Participants are checking their social media feeds, sending emails, browsing Amazon for holiday shopping deals, and doing just about anything other than being fully engaged with the call. But as more businesses hire freelancers and extend telecommuting benefits to their employees, conference calls are an essential means of bringing the entire team together for a virtual check-in. So how can we ensure these calls stay productive?
As a small business owner, I'm lucky to work with clients and contractors based all over the world. Conference calls have become an essential means for helping me bridge the time and distance gap in a way that email can't. In fact, conference calls help to save 30% of travel costs while boosting employee engagement. That said, we've all been stuck on calls where one person drones on and on and on and the call facilitator struggles to bring the team back to the key issues at hand. Don't let that happen to you!
Here's how I keep my calls productive and efficient:
1. Only include the necessary number of participants
Including too many people may lead to unnecessary distractions, especially when you have to wait for people to join the call. Also, the more people you include, the more options and viewpoints there will be to consider, and this may take up considerable time. So, only include the people who must be at the meeting.
2. Distribute a meeting agenda in advance
Don't let folks go off on a tangent! Prevent conference calls from being hijacked by having a clear, actionable to-do list in place before the call. A simple summary of key points will keep everyone on the same page and ensure participants are prepared for the call-in-advance.
3. Use the best technological tools to facilitate clear communication
One of the biggest problems that audio conferencing faces is the quality of videos, so be sure the application you use will provide you with high-quality sound. That will reduce disruptions during meetings and ensure that the meetings run smoothly.
How to Use WhatsApp for Conference Calls
While I've used free conference call services like Uber Conference as well as Google Hangouts and Skype, recently I've been using WhatsApp for my conference calls.
Technically it's not possible to use WhatsApp on its own to hold conference calls, but with a little assistance from other applications, like QCONF, you can make it work. Here's my hack:
To schedule a call through WhatsApp using QCONF, all you do is schedule your teleconference call through the QCONF website.
Next, copy the link generated and send it to your callers through WhatsApp.
Enjoy great VOIP! QCONF handles the rest of the details to ensure that your conference call is successful.
Why Use WhatsApp for Conference Calls?
With over 1 billion users from all over the world, WhatsApp is one of the largest messaging platforms around the world. And since most people use smartphones today, it's likely most of your contacts are already using WhatsApp. Especially since this app can be used on phones with different operating systems, such as Android devices, Windows, iOS, Symbian, and Blackberry.
Using WhatsApp for your teleconference calls also gives your call participants significant flexibility. Participants can take calls while they are on the go, whether they're at a coworking space, at a coffee shop or waiting in the airport lounge for their next flight.
Your callers can get right into the conference by clicking on the link you sent to their WhatsApp. You will have complete control over the conversation, as you can add people, mute others and share files or receive files. You can even schedule conference calls on short notice.
Using a reliable service provider for your conference calls also ensures confidential information remains private.
Remember, when scheduling conference calls, frequency does not equate with productivity! While conference calls are great for bringing the team together, too many calls can hinder productivity. Weekly calls can be great for checking in with team members. But keep in mind there are other useful productivity tools to streamline team communication that facilitates instant answers, like Slack. Conference calls should be part of your team communication plan, but not the only solution!
Related
Popular in the Community