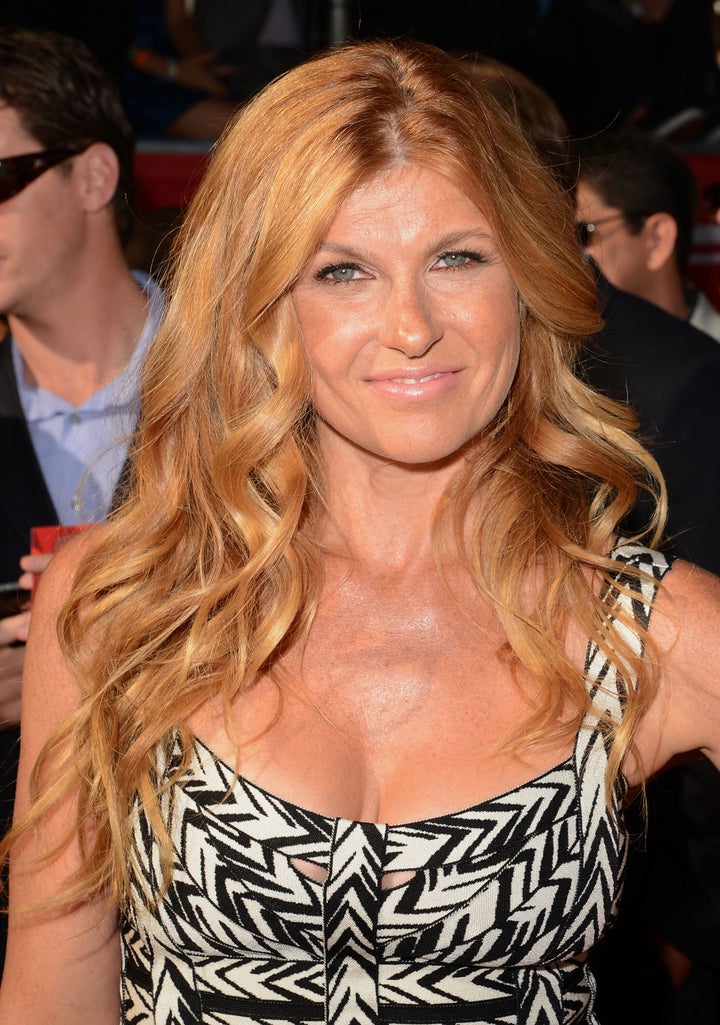 Long before Connie Britton was perfecting her "y'alls" as Tami Taylor on "Friday Night Lights" she played Ed Burns' put-upon sister-in-law in "The Brothers McMullen." The 1995 indie sensation was Britton's screen debut, and while she has become famous for her television roles on "Friday Night Lights," "American Horror Story" and "Nashville," Britton's movie career has continued to be intertwined with her original director and co-star. In addition to "Brothers McMullen," Britton has also starred for Burns in "No Looking Back," "Looking for Kitty" and his new feature, "The Fitzgerald Family Christmas," where she plays his onscreen love interest.
Britton took time out of her busy "Nashville" shooting schedule to talk with HuffPost Entertainment about her debut in "Brothers McMullen," why it can be difficult to find fulfilling movie roles, and the latest on that "Friday Night Lights" movie.
How has your relationship with Ed changed since 1995? It's funny, because to me it kind of just always feels the same. As time goes by -- and both of our lives change so dramatically and then we get back together -- it's just a familiar face and someone I really consider to be a brother. It's always my privilege to work with him. I got my big break from him, without question, and I feel like I really owe him everything.
What do you remember about your experiences on "Brothers McMullen"? I have such strong memories, because -- really, truly -- "Brothers McMullen" was a complete, life-changing experience. I had been struggling as an actor for many years and knocking on doors and having them shut in my face. I got the audition for that out of Backstage. Which is just, you know -- listen, going through Backstage is an exercise in futility, but you have to do it as a struggling actor. It's what you have to do. I remember, I sent them a resume a while before and they called several times and canceled the audition. Finally, they called again and I was out of town and didn't want to come back for it. Then he cast me on the spot in the audition. I was like, "OK!"
Then it was this really wonderful, pure experience. It was just filmmaking for the sake of filmmaking. There was never any talk about money -- there was no money involved -- it was just a bunch of actors getting together and wanting to make a movie. Eddie, even from the start, had such a strong vision as a filmmaker. That was really contagious for all of us. He kind of got us all inspired and excited about doing this movie with him. We shot it whenever he had the money; we shot it whenever he had the film stock. It took us forever to shoot it. He happened to run into Robert Redford and he had a tape of it -- it was when there were videotapes, and he had it in his backpack and handed it to Redford; Redford, for whatever reason, watched it.
What was the Sundance Film Festival like? You know, it was just crazy. I wasn't going to go to Sundance, and at the last minute, I went. We all crammed into one condo, way on the outskirts of town. I was in a bunk bed with Eddie's brother, Brian. We were all sleeping wherever we could crash. We were in the back row of the ceremonies -- the nosebleed seats. We thought maybe we'd win the audience award. We didn't win the audience award. Then the Grand Jury prize came along -- and none of us even knew there was a Grand Jury prize -- and we won. Even when I think about it now, that moment of just pure elation was such a true moment of the underdog winning. It was a moment I'll never forget. All of us kind of acknowledged that it was never going to be the same after this. We'll never have a moment quite like this ever again. And it has been true.
Back then, did you think you'd still be working with Ed 17 years later? Yeah, I did. He's that kind of guy and I'm that kind of girl. It's my great fortune that I have worked numerous times with many people that I have enjoyed working with. That's something I really care about. I'm a real family person, Eddie's a real family person. It is part of the process and the way he works. He likes to collaborate with the people he works with and part of that is having a real trust and a real bond. That's the way I look at Peter Berg, who created "Friday Night Lights," too; those are really wonderful relationships to have and in an acting career or a career in show business, you're really fortunate to have those relationships. So, yeah, I'll always do an Eddie Burns movie, any time.
How did "Fitzgerald Family Christmas" come about? Did he call you and say, "I've got a role for you"? He did. Sometimes even a year or two would go by and we only check in with each other once in a while. Then he called and was like, "Hey, I want you to do this role. I know you don't have a lot of time, but it's just a little role and we can try to fit it in whenever you can." It's true, I didn't have a lot of time, but I thought it would be really fun, and particularly fun in this case. As opposed to playing his sister-in-law, I was playing his love interest; we both got a good laugh out of it. We thought it was a great progression. He was quick to tell me, "Christy is totally fine with this!" [Laughs]
Between Tami on "Friday Night Lights" and Rayna on "Nashville," you've gotten to play some very strong female characters on television. Do you find it hard to find similarly meaty roles in film? You know, that's a tough question to answer. I've had amazing good fortune in television for sure. I do think there are great female roles in films, but to play ones that really have a lot of dimension and complexity and aren't the mom or the wife or whatever -- everybody wants to play that. Sandra Bullock wants to play those roles. Nicole Kidman wants to play those roles. We all want to play those roles. I do think they are fewer and farther between, but I don't think they are not there. I just think that it's a little bit of a different playing field.
There is a lot more competition. There's something else I have to say: In television, you have a longer period of time to delve into the complexity of a character, and it's harder to do that in film. In film, you have a finite period of time to tell a story, and I do think that, in finite storytelling, we are limited in terms of our female roles -- unless you have a film specifically about a female protagonist. I think that has something to do with it too.
When you're picking film roles, do you try to vary them from what you've done on television? It's interesting. Film and TV do feel like very different worlds to me. I've had such a great time playing the roles I've been able to play on TV. So if a role comes to me in a film that isn't as complex or interesting as what I've been able to do on TV, I'm not going to do it. Because, why bother? There used to be a school of thought that was like, "Film is so much better or more creative than television." That hasn't been my experience. I've been really fortunate to be selective about those characters in both mediums.
Speaking of both mediums: Is the "Friday Night Lights" movie still happening? Yeah, I think it really is. I know everybody is very serious about it. I know there's a script. It's one of those things that it would be so wonderful if it ended up coming together. If all the stars aligned, and more important, all the schedules.
For more on "The Fitzgerald Family Christmas," watch Burns discuss the film by clicking here.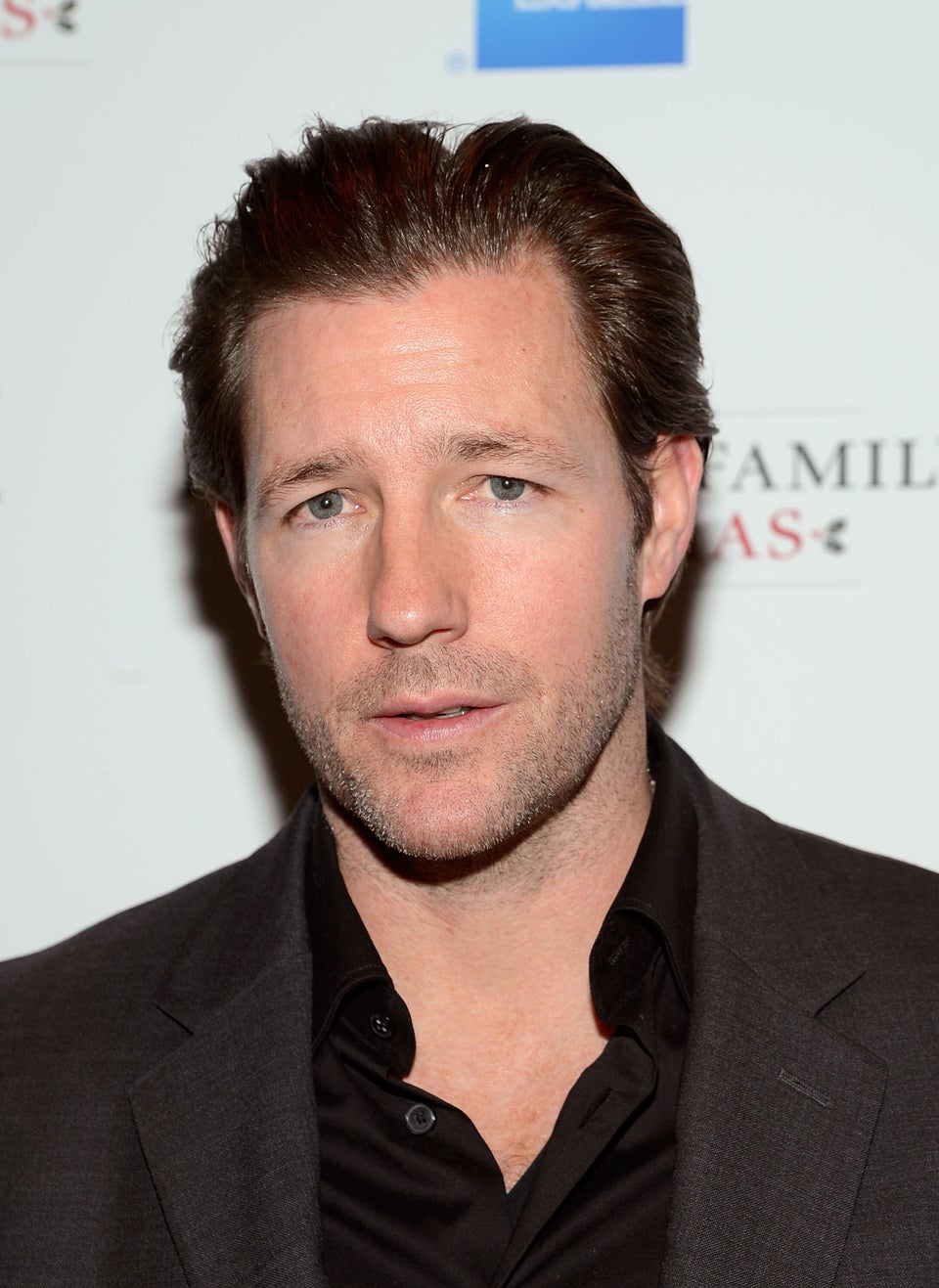 Ed Burns' Favorite Film Families