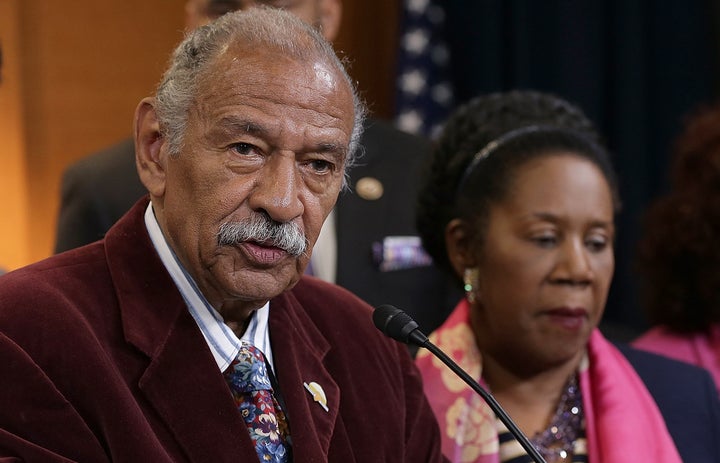 WASHINGTON -- The House Judiciary Committee on Wednesday injected a controversial effort to curb prosecutions of white-collar crime into a bipartisan push for criminal justice reform.
The panel approved a slate of several bills that will likely be packaged together on the House floor. But while public debate over the issue has focused on reducing severe sentences for nonviolent drug offenders, the Judiciary Committee added a new component aimed at reducing criminal prosecutions of corporate officers.
The corporate malfeasance piece would eliminate a host of current white-collar criminal offenses due to reckless, negligent or grossly negligent activity. Instead, prosecutors would have to prove that corporate officials knew criminal activity was taking place and knew it to be illegal.
The bill was authored by Rep. Jim Sensenbrenner (R-Wis.), and its co-sponsors include Rep. John Conyers (D-Mich.), the top-ranking Democrat on the Judiciary Committee, and Rep. Sheila Jackson Lee (D-Texas).
The Department of Justice, however, has sharply criticized the plan approved by the Judiciary Committee. DOJ spokesman Peter Carr told The Huffington Post the legislation "would create confusion and needless litigation, and significantly weaken, often unintentionally, countless federal statutes," including "those that play an important role in protecting the public welfare ... protecting consumers from unsafe food and medicine."
During the mark-up hearing, Conyers and Jackson-Lee acknowledged that the Center for American Progress, the Leadership Conference on Civil and Human Rights and the American Bar Association have all raised concerns about their bill, and promised to work to find a productive compromise. Conyers suggested the legislation would curb prosecutions for actions that damage the environment or jeopardize food safety.
The bill cleared the committee by a voice vote without any amendments addressing complaints.
Big corporations can diffuse responsibility for illegal activity across a complex organization, which can make it difficult for prosecutors to prove that executives knowingly and willfully violated the law -- even when it is obvious that the law was, in fact, broken. CEOs can also pressure lower-level employees to violate the law without explicitly telling them to do so -- by, say, demanding profits or other results that are impossible to reach without breaking the law. Under current law, prosecutors can bring cases on the grounds that such behavior by executives is criminally reckless or negligent, even if they cannot prove the CEO was actually aware that underlings were breaking the law to meet impossible metrics.
Consumer advocacy nonprofit Public Citizen assailed the white-collar crime bill when it was unveiled on Monday.
"There is absolutely no reason for the otherwise laudable criminal justice reform bill to contain any measure to weaken already feeble standards for corporate criminal prosecution," Public Citizen President Robert Weissman said in a written statement.
The Senate Judiciary Committee approved its own criminal justice legislation in October. The Senate package did not include the House maneuvering on white-collar crime, although Sen. Orrin Hatch (R-Utah) had pressed to include similar measures.
Zach Carter is The Huffington Post's senior political economy reporter and a co-host of the HuffPost Politics podcast "So That Happened." Listen to the latest episode:
Popular in the Community