When you've been in a terrible relationship for years and years, how exactly do you find a way to keep that spark of hatred alive?
If you're the couple in the video above, you move around from room to room and change your positions to keep the interest in constantly bickering alive. Why didn't we think of that?
Yes, we realize this video is from The Onion, but believe us, if you've ever been in a crappy relationship, it's still going to hit a little too close to home.
Related
Before You Go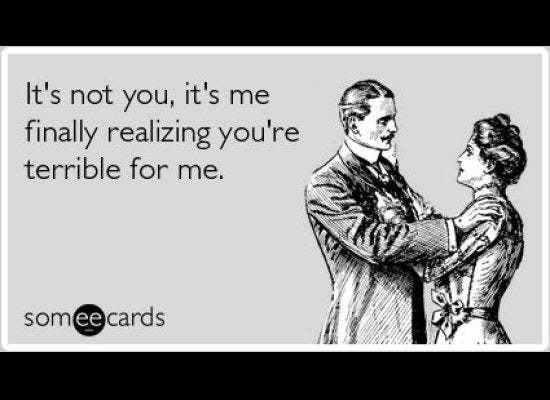 E-Cards You Wish You Could Send To Your Ex