What better place to combine luxury and style that in the tony little town of Aspen, Colorado. My videographer and I were brought in for a weekend this past August for the USA Pro Challenge with one of the official sponsors being Lexus. Overall, it was a good time to get to know a little bit of what the town of Aspen had to offer too.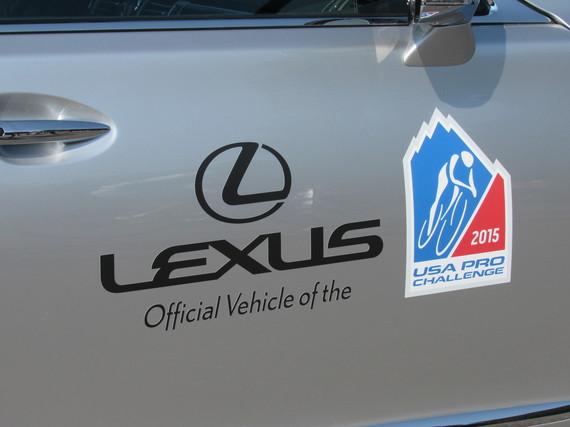 Let's begin with the location and the hotel. That would be the St. Regis in downtown Aspen at the base of the Aspen Mountain where at every turn you have a view of the Rockies. Even better the St. Regis is located within walking distance of just about everything. Inside the hotel and the rooms specifically you feel like you are in the lap of luxury - a few of the suites even offer fire places.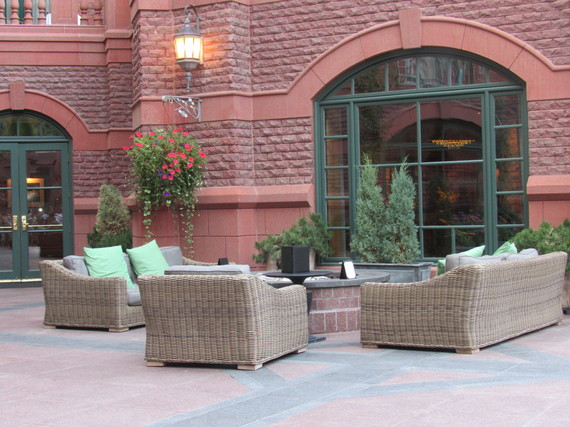 So whether it's a ski trip, fishing excursion or just a time to enjoy some rest and relaxation Aspen is a fun place to get lost in - we took the Lexus NX 200t for a spin and got to not only know the area, but also the vehicle. We drove up and around Independence Pass for a scenic look at the Colorado that folks love and discovered miles of Aspen trees, rivers and streams and passing through small towns we found the people and the atmosphere the ideal blend of delight.
However, back to that intense bike challenge were there for, I kept thinking about those USA Pro Challenge bike riders, the event was the weekend we were there and they started in Aspen ending in Breckenridge. No one had to tell me twice that it was safe to say the Lexus I was driving suited me much better than the type of bike these hardcore riders were climbing up the mountains roads riding while also spinning around passes onward and upward to win this ultimate challenge.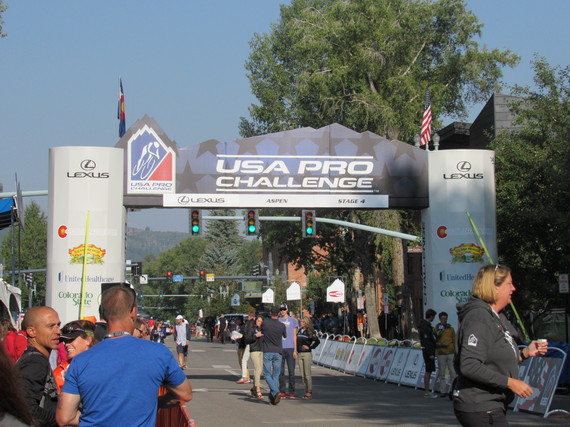 The St. Regis and the Lexus both proved satisfying on the trip as did the meals we had while there. For the first night it was a welcome reception at Shadow Mountain Lodge and then on to dinner at Trecento Quindici Decano, which is the Italian flagship hotel at the Aspen St. Regis. With a eye toward the Calabria region in Italy, the menu is full of pasta, pizza, salad, seafood and steaks and you don't want to miss the wine list either, it's pure Italian happiness. Our menu consisted of an Antipasta of Mozzarella di bufala with eggplant, pomodoro and basil paired with Masianco Pinot Grigio from 2012, a scamorza, fruition farms ricotta and tomato filled calzone paired with a 2010 Sangiovese Noceto and the secondi was a Zuppa de cozze including mussels, scallops, prawns, San Marzano tomatoes with grilled ciabatta paired with a 2011 Falanghina Feudi di San Gregario. For dessert, it was a Crostada di ciliegia that included marsala gelato and amaretti. The best thing is that all this is available on the menu so you can try it too.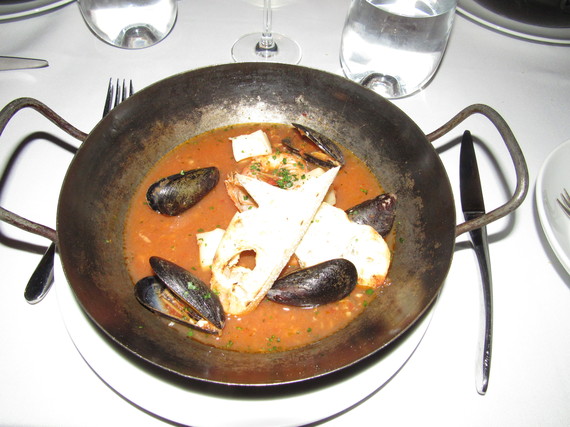 Another stand out discovery was a place called Meat & Cheese located on what Aspen folks call Restaurant Row. There are foods from local farm shops like meats, artisanal cheeses and cured meats and there is also house-made deli meats that have been sourced from local farms as well.
Since riding and driving and eating were the theme of the short hosted trip I also had the chance to experience the Chefs Club by FOOD and WINE at the St. Regis too. We were told this was the first restaurant to open under the Chef Clubs USA brand and each year new chefs are chosen to create dishes in collaboration with the culinary team at the restaurant.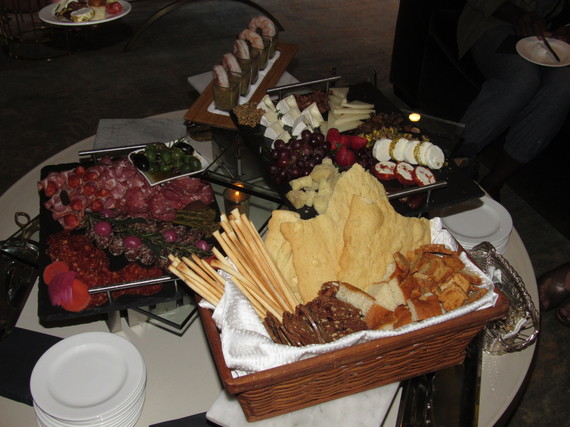 The St. Regis is also known for what they call their Midnight Supper, we didn't have that meal at midnight, but we did experience a bit of it at an earlier hour. When visiting definitely ask about this experience and if you are wondering when to go, try the month of August since that was when I visited and this is Colorado at its finest.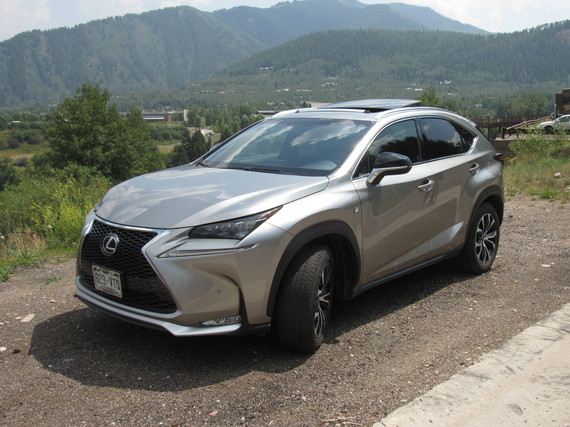 All in a weekend - and what a weekend indeed - having the chance to experience the USA Pro Challenge, the Lexus' optimum offerings and a property like the St. Regis where no stone goes unturned when it comes to sheer luxury.
This writer has no financial stake or professional relationship with any brands - auto or travel destinations - that she writes about and the opinions in all articles are solely my own as are the photos/video.
Popular in the Community